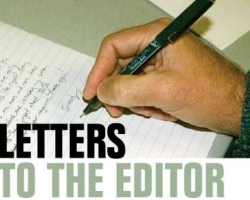 Try food carts on Pier
In your article, "Citizens name crime, transparency as biggest issues of 2017" the section on THE PIER reports that "the City Staff expects that the pier repairs to be concluded in 2019."
Building a restaurant there will probably cost between three quarters to $1 million or more. The cost of operating that restaurant will be higher than one on land if nothing more than the cost of the logistics of food delivery.
Opening and operating a restaurant is a risky business. Look at the turnover on Main Street. Finding an operator willing to take that financial risk will be difficult. The City likely will end up with a costly, empty building.
There are many good restaurants in Old Town that need the business, but there is an alternative. There are many self-contained "food carts" commercially available that could serve "heat and eat" simple foods. These carts contain both storage, preparation and sanitary facilities. It could be wheeled to the end of the pier daily and operated at minimal cost. Both the operator and the city could make money with minimal investment.
One could be operating on a shorter time frame even before the pier repairs are complete.
Alan Johnson
Seal Beach

Questioning the qualifications of acting police chief
What are Joe Miller's "EDUCATIONAL" qualifications for Acting Chief of Police?
I think it might be in the best interest of the citizens to know.  If I am not mistaken, there may be a significant problem there.
I believe at his initial placement by the city manager, Joe Miller did not even have a bachelor's degree.  I may be mistaken, but, I thought a Master's was required … not just being one of Jill's minions.
Deborah Bohnlein
Seal Beach
Consider bike insurance

Regarding your informative report on bike theft in Seal Beach, we agree that a U-lock is the first line of defense. It should be from a reputable manufacturer, however, as cheap U-locks can be easily broken.
Also, your readers should know that there are now some insurance companies offering affordable bicycle insurance coverage. It's a fraction of the cost of car insurance and can offer several benefits depending on the rider's needs. Simply search online for bicycle insurance California for some good results. Several of our acquaintances have chosen Velosurance and Spoke. We don't sell insurance, but our Pedego riders often purchase it on their own. They've said that they feel safer with the added replacement protection it offers.
Beth Black
Pedego Greater Long Beach
Seal Beach

Saddened by neighbor's passing
I was sadden by the passing away of a good neighbor, Jack Kogok . He was kind, a gentleman and very appreciative. He always stopped each time we met, have a brief chat and he said he appreciated my articles in the news. "Did you go to England again?" he wondered. Whenever he did not see my article he would say, "Keep on writing kiddo." Even when he was on his scooter he never failed to stop and say "Hello."
So long Jack. I'll surely miss your kindness and appreciation. You are now happy and safe with our dear Lord.
Lisa A. Dickson
Mutual 1 – Leisure World