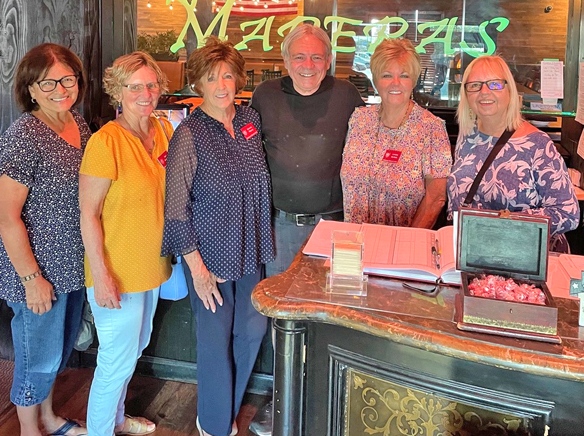 The Rossmoor Woman's Club recently presented Maderas Steak and Ribs restaurant owner Art Garcia with a check for $1,000 to support his work with military veterans. Garcia has been on a mission to help veterans for the last 19 years. Among other things, his Los Alamitos-based restaurant prepares holiday meals for patients at the Long Beach Veterans Hospital on the Fourth of July and Christmas.
"These men need barbecue," Garcia says. The outspoken restaurateur believes wounded vets "aren't treated right," and it's his calling to use his cooking talents to let them know they aren't forgotten.
The donation is among more than $59,000 the Rossmoor Woman's Club made in the past year to local non-profits, charitable enterprises and student scholarships. The club raised the money through two major annual community fundraisers, the Spring Garden Tour in May and Holiday Home Tour in December.
The club, affiliated with the international General Federation of Women's Clubs, has been supporting the greater north Orange County and Long Beach areas since 1958. Members do not have to live in Rossmoor. Find more information online at rossmoorwomansclub.org.