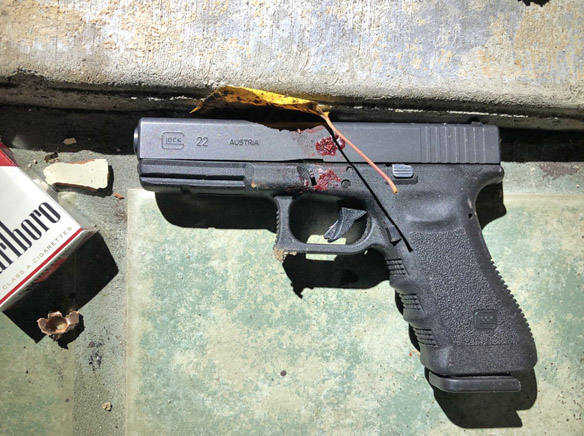 A 47-year-old Irvine man was pronounced dead at a local hospital after an officer-involved shooting in Seal Beach. Police are not releasing information about the deceased at this time, pending notification of his next-of-kin. No Seal Beach officers suffered physical injuries during the event.
The officer involved shooting occurred after police responded to a call of a suspicious person.
On Monday, Jan. 16, at approximately 9:36 p.m., Seal Beach Police Department officers responded to a call for service on the 100 block of Old Ranch Road regarding a suspicious person in front of a residence. Officers contacted the subject outside of the residence, the subject produced a gun, and an officer-involved shooting occurred.
After the shooting, police officers transitioned to providing lifesaving efforts to the suspect. The suspect was transported to a local hospital where he was declared deceased. A firearm was recovered from the scene. Police released a photograph of the weapon along with a media statement about the shooting.
The Orange County District Attorney's Office responded to initiate the investigation into the circumstances of the officer-involved shooting. The Seal Beach PD Detective Division and Internal Affairs Division also responded to the location.
The SBPD is asking anyone with information about the shooting to contact Detective Sergeant Jeff Gibson at (562) 799-4100 ext. 1128 or jgibson@sealbeachca.gov.