First of two parts When you step through the front door of Spaghettini in Seal Beach, a captivating energy of warmth is already there to...
Second of two parts Before the break of dawn on St. Patrick's Day, as most people enjoy the quiet wonder of early Sunday morning, the...
"Come to Seal Beach. No meters on Main Street," District One Councilman Joe Kalmick quipped at the City of Seal Beach's latest strategic planning...
Seal Beach residents Stu and Paula Ledsam fondly refer to Belmont Shore Rugby Club as "family." As president of the Rugby Club, Stu is...
Loading ...
Mar
27
Wed
Depression /Bipolar Support group serves Seal Beach area
Mar 27 @ 7:00 pm
At 7 p.m., Wednesdays, the DBSALongBeach offers an open support group meeting for people diagnosed with mood disorders and their friends where members help one another by sharing effective ways of coping with Depression and Bipolar Disorder. It is held in the Veteran Administration Campus on Seventh St. in Long Beach. For directions: www.dbsaoc.org/dbsalb. For more information on mood disorders: www.dbsalliance.org.
Huntington Beach Depression and Bipolar support group meets
Mar 27 @ 7:00 pm – 9:00 pm
From 7-9 p.m., Wednesdays, the Depression and Bipolar Support Alliance-Orange County hosts a support group for individuals with bipolar disorder or major depressive disorder. The group is for patients and family/friends, ages 18 and older. The group meets in the Hall Conference Room next to the Music Ministry Office, on the South side of the . Bonaventure Catholic Parish at 16400 Springdale St., Huntington Beach. The cross street is Heil Avenue. For more information, email Kristen Pankratz at kpan@att.net or call her at 714-846-6891.
Mar
29
Fri
Weight loss group meets every Friday morning in Long Beach
Mar 29 @ 10:00 am – 11:00 am
From 10 to 11 a.m., every Friday, the weight loss group TOPS, (Take Off Pounds Sensibly) meets in the Social Hall of the Christ Lutheran Church, at 6500 Stearns St., in Long Beach. The group has weekly meetings and weigh-ins; up to date health and nutritional information and fun, meaningful programs. TOPS is a friendly group working toward the same goal—to reach a healthy weight. Everyone is welcome. Dues are $2 per week, with a once a year national fee of $34. A visit is free. For more information, call 562-439-2264.
Mar
30
Sat
Seal Beach National Wildlife Refuge
On the last Saturday of each month, escorted tours of the National Wildlife Refuge in Seal Beach are held on the grounds of the Naval Weapons Station Seal Beach (except for December, when there is no tour). US citizens only. Government issue photo ID is required for all adults. Smoking and weapons are prohibited. Taking photos of Navy personnel or buildings is prohibited. Reservations are required by the Wednesday before the event. For reservations or information, call 562-598-1024.
Apr
1
Mon
Join us at the Historically Speaking Toastmasters Club.
Apr 1 @ 7:00 pm
At 7 p.m., on the first and third Monday of each month, the Historically Speaking Toastmasters Club meets at Fire Station #48, 3131 North Gate Rd., in Seal Beach. For more information visit www.toastmasters.org or call us at 562-598-3696.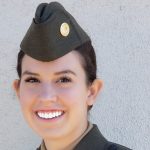 Recently, one of the members of the Southeast County Young Marines was named the Division 6 Young Marine of the Year. The Southeast County...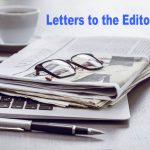 In too deep Will try to keep this a bit briefer than the SB legal pages referring to Ord. #1677, etc. etc. etc. Realize legal protocols...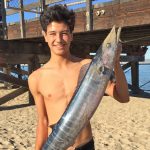 Miss Seal Beach offers opportunities for women The 2019 Miss Seal Beach Pageant has been scheduled for March 31, at the Los Alamitos High Performing...