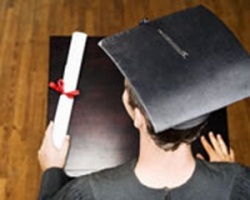 For more than 80 years, the Scholastic Assessment Test test scores have been essential tools for students and families in assessing the student's preparedness for college and their ability to handle college courses.   It is not meant to evaluate high schools or their districts but rather to help college admissions officers make fair and informed college admission decisions.
Once students take the SAT they request their scores be sent to their chosen colleges.  These scores are added to the admission process.
There are three parts to the SAT I: verbal, math and writing.  The verbal test emphasizes reading.  It assesses the student's ability to draw inferences, to distinguish between main and supporting ideas and to understand vocabulary.
The math test requires students to apply mathematical concepts and use skill in interpreting tables, charts and graphs.  The writing test includes two portions.  The multiple-choice section shows how a student uses standard written English.
The essay portion provides the student an opportunity to develop their point of view and use evidence and reasoning to support their ideas. A perfect score is 800 points on each section for a total of 2400. This score is rarely achieved.
With reference to the SAT II subject tests, there are 20 different subjects available.  Colleges may require one or more of these tests in addition to the SAT I.  Check with each school regarding their SAT II test requirements.
It is highly recommended that students take their SAT II Subject Test immediately after they finish each course.  This will ensure the subject material stays fresh in the student's mind.
Many parents and students are frenzied and worried about SAT scores. But do not despair. To help students prepare, the PSAT/NMSQT is administered in the fall of each year.  This test is typically taken by sophomores and juniors and will be excellent practice for the SAT.  It also shows the student's weaknesses and allows them to study these areas.
In the past, students who took the test more than once were not given the option to send only their best scores.  College Board (administrator of the SAT) submitted all scores to the selected colleges.  This has changed.  Starting March 2009 students select the scores they want colleges to see and may hide unsatisfactory scores.  Not all schools are happy with this change.
Some schools will continue to ask for all scores.  Check with your selected schools to see how they handle this new policy.Another change involves the University of California system.  Starting with the class 2012 the UC system will no longer require the SAT II subject tests for admission.  Although they are not required, some majors may recommend certain SAT II tests.  If  students apply to a selective UC campus they may wish to submit the recommended subject test scores.
The final SAT and SAT II test date for the 2010 school year is June 5, with a registration deadline of May 5, 2010.  If you miss the deadline you may still register with a late charge fee.  You may only take the SAT I or up to three SAT II subject tests on test days.   You may not combine both tests.  The cost of the SAT I is $45.  The price for a SAT II Subject Test is $20 plus $9 for each additional test.  For more information on fees and dates please call 866-756-7346 or go to www.collegeboard.com.
On a final note to parents, remember, for every student there is a college that will come very close to matching their personality, likes and comforts.
High SAT scores and Ivy League schools do not insure a successful adult. Being in a college where the student can mature, study and experience new things are equally important.
The goal is to graduate from a school where the student can feel at home for the next four years.  So if your child's SAT scores do not jump off the page be assured there is a school waiting with open arms to accept your student.  And that college will probably be their best "fit".
Information for this article was collected from www.collegeboard.com a Web site dedicated to assisting and advising college-bound students.
Margene Walz is an academic and athletic counselor for Quest College Counseling in Los Alamitos.  For more information call (562) 280-0460.