The City Council this week approved a contract with newly-appointed Public Works Director Iris Lee.
This was a Consent Calendar item.
"Prior to Iris Lee's appointment to Director of Public Works in December 2022, she had been serving as the Acting Public Works Director/City Engineer since May 2022," according to the staff report by City Manager Jill Ingram.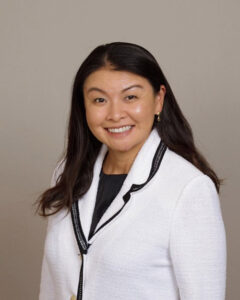 "The proposed employment agreement with Ms. Lee is consistent with other executive management employment agreements," Ingram wrote.
"Ms. Lee's base monthly salary will be $18,107.68 per month. As a PEPRA [Public Employees' Pension Reform Act] employee, Ms. Lee will pay the full employee annual contribution to CalPERS," Ingram wrote.
Lee has worked for Seal Beach for four years, according to a Tuesday, Jan. 24, press release from the city announcing her appointment.
"Most of my success in Seal Beach can be attributed to the exemplary work of the Public Works team," Lee said in the release.
Lee served as acting director of the Public Works Department starting in May 2022.
On Oct. 10, 2022, the council bid an official farewell to her predecessor Steve Myrter, who retired.