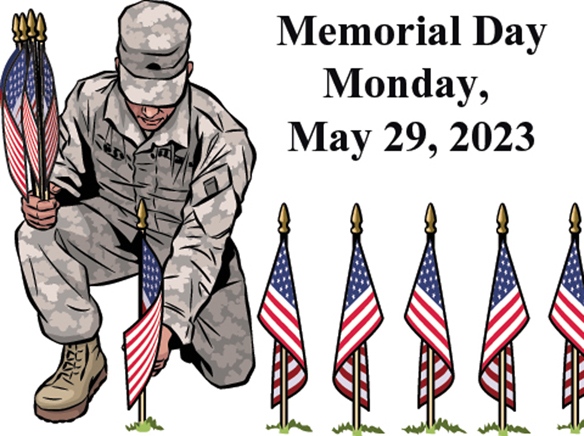 A Memorial Day ceremony will be held at the United States National Submarine Memorial West, located at Naval Weapons Station Seal Beach, on Monday, May 29.
Another Memorial Day ceremony has been scheduled for 1 p.m., the same day, at Eisenhower Park and will be hosted by the Seal Beach Lions Club and Grace Community Church. In 2022, the Sun reported an estimated 150 people participated in the Eisenhower Park Ceremony. The event traditionally features the Young Marines, the Seal Beach Police chaplain, and appearances by public officials.
The 11 a.m. observance aboard the Naval Weapons Station will include speeches by local community leaders, as well as the unique "tolling the boats" ceremony, during which each of the 52 U.S. submarines lost during World War Two is honored as a bell is tolled.  The keynote speaker will be U.S. Navy Lt. Cmdr. John Sison, Plans and Engagements Officer for Submarine Squadron Eleven, based in San Diego. The free event is open to the public and no advance reservations are needed. The submarine memorial is located aboard the naval weapons station at 800 Seal Beach Boulevard, between Westminster Avenue and Pacific Coast Highway, in the City of Seal Beach.
For more information, contact the NWS Public Affairs Officer Gregg Smith, at (562) 626-7215, or nwssbpao@us.navy.mil.