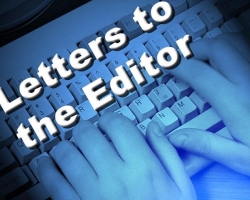 Reminiscent of Sarah Krueger

It was a pleasant, end of summer, midweek evening, and the wife and I had just had a taco at our favorite Caribbean style restaurant, when it almost happened! During twilight, we were crossing Pacific Coast Highway at Fifth Street by Koi. The light turned green and the pedestrian light showed the walking man. As always, we checked for right turners before stepping into the crosswalk. A car, that was turning towards us from Mar Vista to southbound PCH, must not have seen us because he gunned the car into his turn.
Holding hands and in flip flops, my wife and I started running for the center island, hoping to reach it before this guy reached us! As my leading foot hit the island, I looked back to see this still accelerating car miss my trailing foot by about 6 inches. He roared off into the darkening night, possibly having never seen us.
We were wearing white clothing and I had not packed my usual flashlight. I will carry one from this point on. I will also wear sturdy shoes in case I need to do some emergency sprinting.
As savvy pedestrians in this town, we often enjoy evening strolls into old town. I would never have thought that I may be a victim in our own familiar crosswalk. I rib our Old Town friends about their reluctance to cross that great divide called PCH to hang in our hood, but maybe now I see their point. It can be dangerous!
It seems as though the crosswalk button has been more responsive since Sarah Krueger's untimely passing, and for that I'm thankful, but maybe it's time for some Amber LED strips that illuminate these crosswalks when the walk signal is active to call attention to the possibilities of pedestrians to the ever increasing number of distracted drivers. Let's call them Sarah's lights.
I will also never again underestimate the danger of crossing that busy state highway we call PCH.

Thom Dutton
Seal Beach
Appendicitis requires immediate attention

This is in response to Dr. Nguyen's "Does Your Child Need Their Appendix Removed?" article in the 9-21 edition of the Sun. I had emergency appendix surgery a year ago. Thankfully, I went immediately to the hospital before it burst. If it had burst, I could have died—just like anyone else with appendicitis. However, Dr. Nguyen suggests that you "take a tour" and shop around for a hospital. This is very dangerous advice. You need to go IMMEDIATELY to the hospital—any hospital—and get it removed before it bursts and possibly leads to death. Are you going to tell your child: "Hey, baby girl. You have appendicitis and it could burst and you could die. But let's take our time and shop around for a hospital." Are you kidding me? Please clarify your editorial before someone takes your incredibly irresponsible advice and gets seriously injured—or dies.

Mark Rafferty
Seal Beach
Eight things I've learned in Leisure World

1.  Upon leaving your apartment double check you have a key in your pocket/purse before locking the door.
2.  Early in your occupancy of a small apartment find some way to accommodate three bedrooms and a garage worth of stuff.
3.  If you can identify who repeatedly loads the clothes washers with facial tissue, extend no mercy.
4.  Expect several of the Mutual Policy Directives/Operation Rules to be misguided or ambiguous.
5.  Be resolute in finding a solution to your neighbor's yappy little dog.
6.  Expect and be tolerant of old folks in various stages of "losing it."
7.  When crossing a one-way street look both ways.
8.  Rumors abound.  Possibly a sign of active minds.

Stan Verdi
Seal Beach
Leisure World turned Construction City

Did you ever wish you could go to sleep for a year and wake up to peace and quiet in a lovely atmosphere?
Well, 2017 is that year I could have skipped.
First the apartment behind me began being totally remodeled in February and continued until the last of August.
Jackhammers, drills and two million nails hammered into the walls that are so thin, it was like they were in my apartment.
Jackhammers shook the floor in the bathroom.
My soundproofed wall lost all its power.
Every day I checked my windows to see if any of them had cracked from the pressure.
The only relief was the weekends.
Thankfully Leisure World does not allow contractors to work on weekends.
I have lived in Leisure World 28 years and it should have been named Construction City.
As the older apartments were sold, they were bought by people who had them gutted and totally remodeled.
It's a contractor's dream world.
I got used to seeing apartments gutted and remodeled and never thought it would happen to my building next to my walls.
I thought I'd died and gone to hell for over seven months. Finally, one day in late August the noise stopped, I thought I'd gone deaf.
Well, surprise, surprise, now the jackhammers returned to my carport, which is just across the street. The sign on the carport said closed for five days.
Then that finished and one fine day I walked outside to my beautiful quiet neighborhood.
That lasted one hour and a truck arrived with a jackhammer to uncover the sewer manholes by my building.
I went out and asked the worker how many manholes did he have to drill around.
There were three and he was on number two.
Then he announced they would be back to blacktop the entire street.
Well, as you can guess that threw me over the moon.
I dragged my feet back into my apartment and tried to think of a place to move ASAP.
A hotel came to mind, it may wipe out part of my savings but it will lower my blood pressure and save my sanity.
Still an option but only after I compose a few letters to the powers that be, or make picket signs and recruit my neighbors, who have also suffered.

Lorene Christian
Leisure World