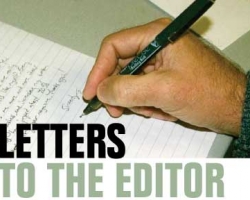 Concerned about local drivers
I have lived in Seal Beach since 1991. I retired in 2009 and became an avid walker and bike rider around town. My purpose in writing this is to express a deep concern about the habits of drivers in our city and those who travel out main traffic arteries. Certainly, the tragedy of Sarah Krueger is a testimony to the depth of a serious problem. I cross PCH regularly at the same place where Sarah lost her life. I try to make eye contact with drivers before I cross this very busy intersection but many times defer to the drivers who are bent on making the light rather than making pedestrian safety their priority. I have the same sentiment crossing PCH on Seal Beach Boulevard. Another huge concern is the stop signs on Bolsa Avenue. I live near McGaugh School and many times I have witnessed drivers blow through the stop sign in front of the school, barely slowing down. One of our neighbors reported the same at Bolsa and Balboa. I was glad to see their statement and visual in The Sun. A vacant police car has been placed at that intersection which seems to act as a deterrent to careless drivers. Thanks SBPD. Here's a thought: how about low-profile speed bumps placed at the stop signs on Bolsa at Balboa Avenue and Island View Drive in each direction? Speed bumps would slow drivers down, and/or jolt them into recognizing the stop sign is there to protect the many pedestrians who use those crosswalks. The volume of children and parent who cross those intersections are certainly worth this consideration. If not a viable option, I hope out police department will consider other means to enhance pedestrian safety. I appreciated the visible police presence in the opening days of school and hope that will continue.
Let's do what we can to protect our Seal Beach community from another tragedy.
Jill Mills
Seal Beach
Recent solar eclipse was exciting

Watching Solar the eclipse with an enthusiastic group at CH3 patio was exciting. Most spectators were viewing with solar glasses and some with cell phones. Some younger guests were very energetic while waiting for the eclipse.  They reminded me of my science class. Celestial phenomena is one of my student's thrilling lessons to discuss their experience fills them with excitement. Well the next solar eclipse will be April 8, 2024. It will be an exciting moment to look forward to and broaden our horizon in the solar system.
Lisa A. Dickson
Leisure World
Thank you Dr. Marissa

I picked up your Sun paper the other day and was very impressed with Dr Marissa's column in particular the Aug. 31 issue. She answered a worried mom in regards to a daughter going into her senior year of high school and the pressure of dealing with what was next.
Marissa's answer was brilliant.

Janet Rapaport
Sunset Beach
Leisure World coverage appreciated

Thanks to the Sun News and the reporter, Mark S. Scott for the article in the Thursday, Sept. 7 issue regarding the Leisure World fire on Sept. 1.  Again nothing, absolutely nothing was reported in the LW Weekly news.  It was also good to hear that "man's best friend" the resident's dogs woke her up to help minimize any possible injury to anyone in the buildings.Last but not least the photo by Mark Scott shows how terrible the fire was for those that live in that building.  And also, the great work of the Orange County Fire Authority firefighters late at night. Thanks again!
Carol Franz
Leisure World
LETTERS TO THE EDITOR POLICY

The Sun welcomes Letters to the Editor, and Guest Columns.
We prefer topics of local general interest, topics or rebuttals which refer to an article, letter or column that has appeared recently in this newspaper, and that our editors select to be either published in print or online. Opinions expressed and claims made in letters and columns are those of the writer and not The Sun News. All correspondence to The Sun is subject to publication. Letters to the Editor should be 200 words or less, are subject to editing for length or typographical errors, and they should be e-mailed, mailed or delivered in person and must contain the writer's name, address and telephone number (the latter two are for verification, not publication). E-mail letters and rebuttals to editor@sunnews.org.