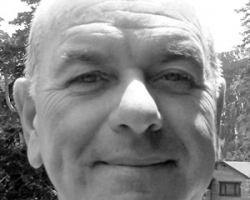 Sunset Beach Citizens for Cityhood and No on Annexation is a newly formed political action committee, established to fight annexation and provide the Sunset Beach community with a voice in local politics.  The political action committee contemplates using grass roots campaign strategies to influence decisions by government leaders.
In the last week, 4,500 flyers regarding the annexation of Sunset Beach have been hand distributed to Huntington Beach residents by volunteers.  It has been interesting that 90 percent of the people our volunteers encountered on the streets of Huntington Beach supported our position of no on annexation.
What's wrong here—seemingly 90 percent of Huntington Beach residents are against annexation, over 80 percent of Sunset Beach residents are opposed to annexation.  Why do some members of the City Council of Huntington Beach support annexation?  Aren't they supposed to be representative of the people?  Do these council members even care what the people want?
Even though the citizens of Sunset Beach have worked diligently, since last August to document their support for incorporation of their own city, and have completed and filed an application with the appropriate government entity LAFCO, four of the seven members of the City Council voted to move forward with annexation on their meeting agenda for Monday, July 19.
If this is representative government, what does it represent?  Please support the right of citizens in Sunset Beach to form their own incorporated city and self govern.  We need volunteers to attend and speak at the Huntington Beach City Council meetings at 6 p.m. on July 6 and 19 at Huntington Beach City Hall.
If you want to participate, sign up.  Send us an e-mail at www.savesunsetbeach.com.  We will be providing transportation from the Sunset Beach Community Center to the meetings.
Jack Markovitz of Huntington Beach is a member of Sunset Beach Citizens for Cityhood and No on Annexation.