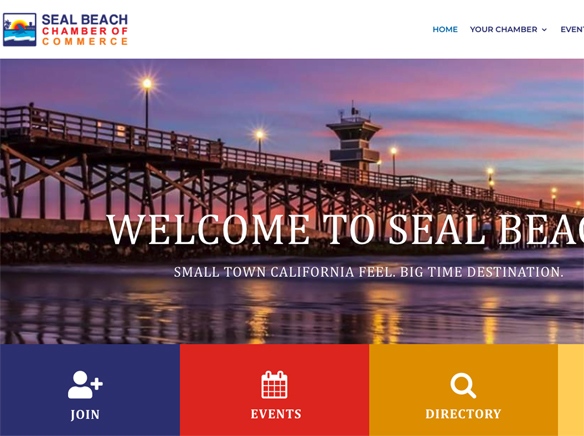 Three area Chambers of Commerce are meeting in person Thursday seeking to bring synergy to the community while listening to one of the world's foremost authorities on memory.
Los Alamitos Chamber of Commerce President Nesi Stewart said the meeting will be held at the American Legion meeting room on Florista Street in Los Alamitos. She said the tri-city mixer will also include members of the Seal Beach Chamber and the Cypress Chamber of Commerce.
The three Chambers will meet this Thursday, Feb. 24, from 5:30 – 7:30 p.m., at the American Legion Post 716 Hall on Florista Street in Los Alamitos.
In addition, the Chambers will present Chester Santos, who holds the title of America's Memory Champion, and whose memory exploits have been featured on the TED stage, top American news networks, newspapers and magazines, and at guest speaker engagements for many corporations, including Google.
Stewart said the event is designed to allow the members from the three cities get to know and support each other. "We are stronger together, right," she asks?
The Los Al Chamber president said even though the three chambers are geographically near each other, "each of us have our own personality," suggesting it is a good idea to promote events that allow local business people, and neighbors, to better know one another.
According to Shelley Henderson, Chairperson of the Cypresss Chamber, "the small cities at the edge of Orange County often get overlooked. Northwest Orange County is a great place to live, work, play, and go to school. We must work together to promote strong ties among Seal Beach, Rossmoor, Los Alamitos, Cypress, and La Palma to support economic growth, maintain our living standards, and protect educational excellence," she said.
"Opportunities such as the Tri-Chamber Mixer help all these goals, allowing Chamber members and guests to mix and mingle, get to know one another, and get business done," said Henderson.
According to his bio, Santos has been deemed the "International Man of Memory," and has left an impression in "all corners of the earth."
"Through his entertaining & educational television and movie appearances, professional seminars, and best-selling books, Chester has helped millions of people around the world to realize the benefits of an improved memory and sharper mind," it said.
He has appeared in TIME magazine, the Wall Street Journal, and the New York Times, as well as on CNN, ABC, PBS, NBC, CBS, and more. He was featured in a December 2018 Special Edition of TIME entitled, "The Science of Memory."
Santos is also a best-selling author, having published several books on memory and techniques to master it. In addition, he is the personal memory and mind coach to some notable celebrities, politicians, professional athletes, and high-powered executives.
Los Alamitos Chamber event organizer Toni Hauger said community sponsors have stepped up so that neither of the three Chambers of Commerce are having to spend any of their funds to host the event.
She said Sir Speedy, American Legion Post 716, Alamitos EyeCare, OC Breeze, Southland Credit, Event News, Subway, Financial Partners, Watersafe Swim School, Westmont of Cypress, RTI Insurance and Forest Lawn are all co-sponsors of the event.
According to Hauger, there is no cost to attend but participants should  RSVP to info@losalchamber.org.