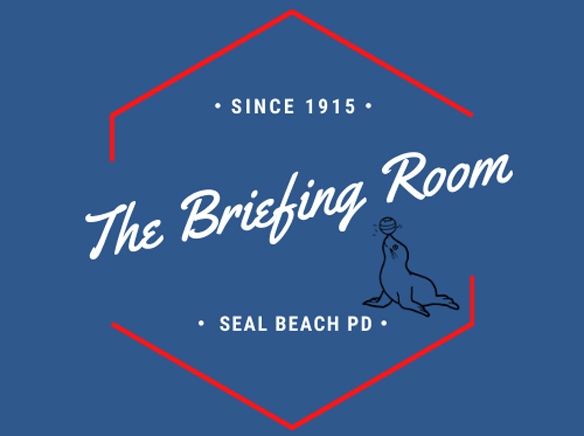 This week we wanted to highlight some of the great work our team has been doing, not out in the field, but online.  If you haven't had an opportunity to visit our new Police Department website, we invite you to take a look.  It can be found at https://sealbeachpd.com/.
We've implemented  some new features and enhanced existing ones.  See below:
• Parking Permit Information – Users can obtain a parking permit, as well as see frequently asked questions about parking. This section also contains information about parking enforcement citations, street sweeper locations, and special events.
• Employment / Volunteer Opportunities – Here we list opportunities to serve with the Seal Beach Police Department as an employee or volunteer.  There is information about or Volunteers-in-Policing, Explorers, R.A.C.E.S, and C.E.R.T and other organizations.
• Information on Obtaining Police Reports – For those looking to obtain a police report or find out about the process of filing a police report, this section is for you.
• Vacation Check Request – Our volunteers will gladly check on your homes while you're on vacation, if you fill out the form on this part of the website.
• Hate Crime Reporting – This is a feature provided to report Hate Crimes online.  When a user reports a hate crime, it is  immediately forwarded to the Watch Commander and assigned to an officer for investigation.
• Registering Your Bicycle – Here you can register your bicycle with a national database system.  This helps if your bicycle is lost or stolen, then recovered, we can help get it back to you.
• Media Relations Resources – Local media and news outlets can use this information to contact the SBPD's Public Information Officer (hey that's me!).
• Police Department Directory – Looking to reach out to a specific officer or employee?  Here the online Police Department directory provides contact information for each member of the Department and their current assignments.
• Operations and Support Bureaus Information – Our Police Department is broken down into two separate divisions, Operations and Support Services.  Here information can be found regarding the Police Department's bureaus and the divisions and units that are within them.
• Command Staff Profiles – Who's in charge here!?  A summary of each command staff officer's history, education background, and training information, can be found here.
• Annual Vision Statements – Each year we prepare a vision statement and release it to the public.  If you want to read about this year's statement, and what we've done previous years, check out this section.
• Press Releases – Although we post a lot of information on our social media platforms, we also put out press releases and send them to the news outlets.  Check this section to see recent press releases.
• Organization Chart – Here is an overview of the Police Department's structure with details on allocated positions with each unit, division, and bureau.
• There's a lot more on the website including some pictures, information on our K-9 program, and helpful links to other resources.
We want to give a special thank you to Management Analyst Kevin Edwards and Police Aide Jarrett Boice for their assistance on building this new website.  If you have any feedback for us on the website, or questions for me to answer, please email us at askacop@sealbeachca.gov today!