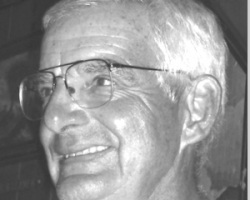 The fate of Sunset Beach is hanging in the balance between hopes for it to become its own city and the looming prospect for its annexation by Huntington Beach.
About 180 residents gathered at the community lot in Sunset last Thursday, May 20 for a meeting and a slide presentation with Willdan Financial Services.
The Sunset Beach Community Association hired the company in November last year to study the feasibility of Sunset Beach incorporating.
Association President Greg Griffin reported on Monday that it appears that Sunset would have the financial ability to support itself as a city.
However, Sunset Beach would have to accomplish incorporation before Huntington Beach decides to opt for annexing it.
"The answer is 'yes we can'," Griffin said. "We do have the financial resources to be our own city."
Willdan presented three scenarios for incorporating. One would include all of Sunset Beach. Another one would have the beach remain under county control, and a third would have the beach and the neighborhood's green belt remain county property.
The latter two scenarios would save Sunset Beach the money it costs to maintain the beach and greenbelt.
According to Griffin, about 48 percent of the registered voters in Sunset have signed a petition in favor of cityhood.
"We well exceeded the minimum 25 percent we needed," Griffin said.
"Our first choice was to be annexed by Seal Beach," Griffin said. However, the neighboring beach city turned the idea down.
Griffin said in lieu of Seal Beach annexing Sunset, about 75 percent of Sunset residents would then choose to incorporate and maintain their independence.
"After that, I'd say about 25 percent would want to become part of Huntington Beach," Griffin said. He said most Sunset residents do no want to join Huntington Beach because they would not have the same voting power and voice if they were to join Huntington that has a population of around 200,000 people.
Griffin said if Sunset were able to incorporate, it would become the smallest city in Orange County, but not in California.
"There are about six that are smaller, including Avalon (on Catalina Island) and Rolling Hills," Griffin said. "I think people are generally in favor of Sunset incorporating … they are just cautious and want to make sure there is no special assessment."
Griffin said there would probably be a utility tax, how much would be based which of the three scenarios Sunset incorporate under.
Before any of that however, the county's Local Agency Formation Commission would have to approve Sunset Beach's incorporation.
It was the commission that put Sunset Beach under Huntington Beach's sphere of influence in July of last year after the county began a push to divest itself of the costs of providing services for such unincorporated "islands" as Sunset Beach and Rossmoor. Soon after, the Sunset Beach Community Association filed a notice of intent to petition with the commission. Griffin and others began circulating petitions for cityhood among residents earlier this year.
He said the association's board plans to vote at its next meeting on whether to formally submit an application to incorporate to the commission.
In the meantime, Griffin said, the Huntington Beach city staff has made overtures that it would like to begin the process to annex Sunset Beach. However, he said the plans have yet to be approved by the Huntington Beach City Council. He said from what he has heard, most Huntington Beach residents are not as eager to annex Sunset Beach.
"When I talk to the people in Huntington Beach, I don't see any push from them to annex us," Griffin said. "I think if Sunset Beach keeps its independence it's OK with them."