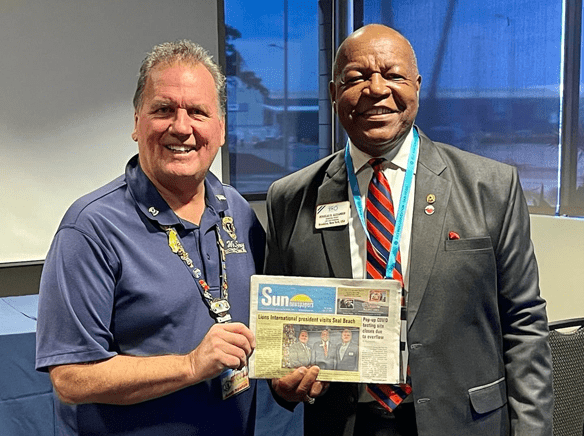 A dozen Seal Beach Lions attended the California State Lions convention in San Diego this past weekend.   Seal Beach Lions service projects and members were nominated for Lions Academy Awards.
Lion Scott Newton was a speaker and told the "Seal Beach Lions Story" to a packed room of Lions leaders from throughout the state.  The story is about the growth of the Seal Beach Lions Club over the past 10 years making it the largest Lions club in the United States.  For more information about the Lions club or their upcoming orientation on March 9, contact Scott Newton at scottnewton2@hotmail.com.
The Lions are holding a membership drive during March.