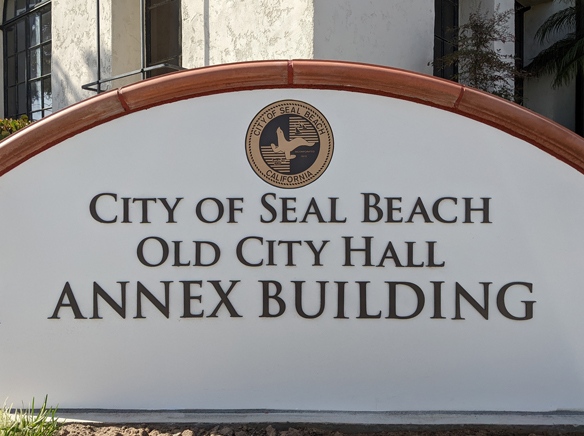 The Seal Beach City Council approved a memorandum of understanding with the Orange County Employees Union at this week's meeting.
The MOU agreement is for the period July 1, 2022, to June 30, 2025.
This was a Consent Calendar item. The council did not discuss the matter, as Consent Calendar items are not discussed.
Because they did not participate in the negotiations, District Three Councilwoman Lisa Landau and District Five Councilman Nathan Steele officially abstained from voting on this item, even as they voted to approve the rest of the Consent Calendar.
According to the staff report, approving the MOU will have a budget impact of  $52,552 for the current year.
Future funds will be appropriated through the budget, according to the staff report.
"If the MOU is adopted by the City Council, the OCEA will receive a cost-of living allowance (COLA) for the three-year agreement which includes a year one increase of 2.5%, and a year two and year three increase of 2% each," wrote Assistant City Manager Patrick Gallegos in  his staff report for the March 13 meeting.
"The employees within the OCEA will continue to contribute to their PERS retirement as outlined in their MOU," Gallegos wrote.
"The City made concessions in other areas as well, such as agreeing to an additional floating holiday and a modification to vacation cash-out that would grant OCEA members the ability to cash-out vacation time twice in a fiscal year," Gallegos wrote.
"Newly-elected Council members Lisa Landau, District 3, and Nathan Steele, District 5, were sworn into office on February 27, 2023 and therefore did not participate in this collective bargaining process between the City and OCEA," Gallegos wrote.