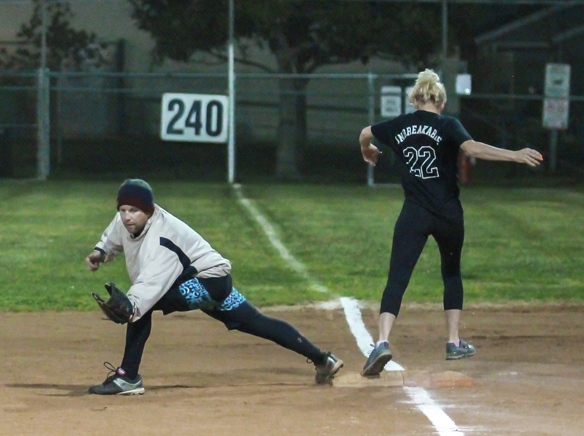 In the final game of the current Seal Beach Recreation co-ed softball season, the SB Ballers held off the Dingers for the final playoff spot with a 14-13 win.
The Dingers rallied for two runs in the bottom of the final inning, but the Ballers were able to throw a runner out at home for the final out. Playoffs were supposed to start this week, but weather is likely to push them back. The Ballers will continue on, while the Dingers are already looking towards next season.
"That was such a fun game, against a great team," SB Ballers member Taryn Grgas said. "You couldn't have asked for a more exciting game to enter the playoffs."
The SB Ballers have only played a couple of seasons as a red league team. They played with, and against, each other in the Seal Beach PONY Baseball Coaches Classic, where they were all parents of youth players.
The Dingers have been together since about 2018, but are mostly Seal Beach natives who have known each other since childhood. The group did suffer a big loss recently, with the passing of Zack Hannaford in 2019. Known to the group as "Hanny," the Dingers now play for the love of softball and in his honor.
"He was an AMAZING athlete, and we now refer to him as our angel in the outfield," Dingers member Katie Bickerstaff said.