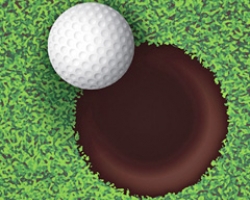 This is your last reminder about the Seal Beach Police Foundation's 4th annual Charity Golf Tournament Monday, Nov. 20, at Old Ranch Country Club, 3901 Lampson Ave., in Seal Beach.  The themed tournament, "Honoring our Community's Safety" will start with registration at 8 a.m., with an 11 a.m. shotgun start.
Tom Stretz, the president of the foundation said, "We want to encourage people not only to be part of this event but to consider being a direct donor to the foundation.  We also are looking for citizens who want to get involved in key ways for the events and even the board."
Additionally, the foundation has awarded in October its single most significant grant to the Seal Beach Police Department, which will be revealed at the golf tournament.  This grant provided an opportunity to acquire a signature item, which is a special tribute to one of Seal Beach's own.  This incredible gift by the foundation will be showcased first at the event, so you won't want to miss this year.
"When we formed the foundation, there were several keystone accomplishments that we wanted to do.  This year, we can deliver to the police and our community on one of those keystone objectives," said Seth Eaker, chairman of the grants committee. "At this point, the event is nearly sold out, though there is still room for sponsorship and those who might just wish to squeeze into the golf tournament, but act now."
Police Chief Joe Miller said, "We are so thankful for the support of the foundation, and particularly chairpersons Greg and Gina Phillips for their tireless work on this most critical annual fundraising event."
Greg Phillips is vice president of the Police Foundation.
Greg Phillips said of his company, Phillips Steel, and G&M Oil, the lead sponsor, "We are as a company committed to our community, as is G&M Oil, who has been with the Foundation from the beginning. Please come out and support our local police and ultimately the safety and secure future of our community."
At its heart, the Foundation's vision is to "ensure a safe Seal Beach that is good for people, good for business, and good for life."  The funds from this event will go to assist not only the police but also for the citizen directors to direct resources to facilitate that vision.
Entry fees are $900 for golf foursomes, $225 for golf singles. For more information, or an entry form, call 562-799-4100 ext. 1138 or visit www.sealbeachpolicefoundation.org.

Seth Eaker is a founding director, and chairman of grants for, the Seal Beach Police Foundation.