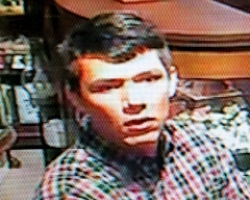 A young man grabbed merchandise and fled out the back door of Main Street's Alamitos Antiques shop Thursday afternoon, Nov. 16. Business co-owner Barbara Davis said the suspect jumped over the electric fan that was in the rear doorway of the shop. She said the police responded quickly. The suspect was described as Caucasian, in his early 20s, 6 feet 1 inch tall, with black hair. He wore a long-sleeved checkered shirt.
Davis and her husband Dave chased the suspect, but he escaped.
No one was physically injured during the theft, which has been inaccurately called a "robbery" on social media. For a crime to be a robbery, the suspect must use violence or the threat of violence to steal money or property.