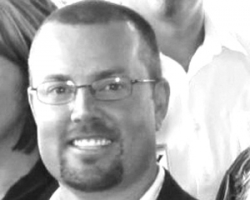 The local networking group Seal Beach Playmakers were nominated on Aug. 10 by Southern California BNI (Business Networking International) for recognition out of 63 chapters.
We caught up with the founding President Nat Ferguson (also nominated for   recognition) recently to learn more about the accomplishment and what differentiates this networking group.
"Early 2009 my business was struggling to gain traction, this was when I was approached to start the Seal Beach Playmakers" Ferguson said.
With the help of a handful of local business owners, Ferguson set out to build a supportive and prosperous environment  to meet and exchange referrals weekly. He said he recalls the challenges of building membership early on.
"This wasn't easy, especially with the low morale brought on by a struggling economy," Ferguson said.
But the group persisted, determined to share their vision with other local business owners.
"We figured out that allowing only one business per profession multiplied the effects of the referral process," he said. This is an uncommon characteristic not shared by other business organizations.
With hwhat Ferguson referred to as the help of the focused and driven leadership team, the Playmakers continued to build their membership through the end of 2009 when Ferguson eventually completed his term.
With the growing pains behind them, the local networking group set its sights on building it's membership big time in 2010.
Although no longer the organization's president, Ferguson maintained his passion for connecting people and inviting new business owners weekly.
"The real credit goes out to all of the hard working support team members such as Lori Jark and every one of our passionate members" Ferguson said.
The Playmakers recently added their 30th member Max Foltz of Suntrek Solar and simultaneously set a new monthly record for closed referral business.
"The real accomplishment is not in a nomination, but in the numbers Ferguson said. "We track closed business generated by member referrals" Ferguson said, "and since May 2009 our chapter has generated $298,895 for our members."
To attend an upcoming Seal Beach Playmakers meeting, visit the Web site http://bniplaymakers.socalbni.com or contact Nat Ferguson at (562) 761-7165.