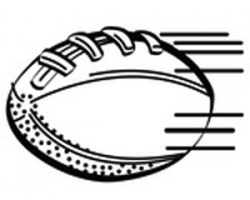 Spots are going fast in a Los Alamitos High School Football Booster Club program designed to bring local businesses and the school together.
Alex Herrera with the Business Elite Support Team of the Booster Club says 28 of the 30 original spots for local businesses in Los Alamitos and Seal Beach have been filled as of Friday morning. The response has been very strong, Herrera said, showing what kind of community it is.
"People want to be associated with a winner," Herrera said in a previous interview.
BEST businesses are committed to giving back to booster clubs a percentage of sales made by booster club members, parents and supporters. The giveback is determined on a business-by-business basis, but is generally about five-percent of a purchase.
The giveback is on both big ticket items like furniture or cars as well as every day items like dinner or dry cleaning. It shows that every purchase can help the clubs, and therefore, students.
BEST businesses will soon be identified by a red and blue logo sticker in their windows later this month or in the first week of September, Herrera said, which is just in time for the beginning of the school year. BEST businesses will also begin to have a box where receipts can be placed and designated for other sports booster clubs such as baseball, basketball, band and cheer as well.
Each month the boxes will be emptied and a check issued to Los Alamitos High School who issues the checks to each booster club.
Herrera said the list of businesses taking part is growing daily with the group's continued hope of having 100 businesses in the program by the end of the 2010-11 school year.  Businesses wishing to take part must either be located in Los Alamitos or Seal Beach or the business owner must live locally.
For taking part in the BEST program, businesses get VIP seating at Los Al football games, an ad in the football program, invitations to LAHS football functions and more.  Businesses wanting more information can contact Herrera at (714) 337-0999.
Local businesses that have signed up to take part in the program are:
Aegean Designing Whims, All American Signs, Champions Quest, Charlie the Barber, Danny Larderuccio Electric, The Finish Touch Inc., Hyundai Forklift of Southern California, Joe's Premium Painting, Los Alamitos Orthopaedic and Sports Physical Therapy, Coldwell Banker — Star Realty, Maria Herring & Associates — Imprinted Sportswear, Milgard Windows, My Gear Store, Mr. B's Restaurant Sports Grille, Pacific Premier Bank, Seaport Windows and Doors, Shutterbug, Steve Oliver Insurance Agency, Wahl's Upholstery and Yucatan Grill.