The noise has been softened.
The hammering and slathering of plaster that has held sway at Old Ranch Country Club in Seal Beach is done—much to the relief of the club's regular members.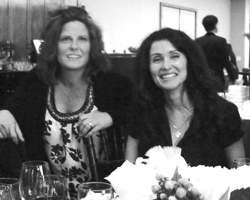 On Sunday, the managers of what some consider the "Jewel of Seal Beach' unveiled hat all he fuss was about – the new banquet facilities that are meant to keep the facility a vibrant part of the local economy.
The course and its amenities are the seaside city's only golf country club. It has been among the top 10 in sales tax producers for Seal Beach.
The recently completed, more than $4 Million club enhancement project results in the addition of an 8000-square-foot outdoor pavilion area.
It features a gazebo with an open seating area for 550. It can accommodate outdoor weddings and special events.  Meanwhile, club members can enjoy the new private pool, jacuzzi, bar, outdoor barbeque and dining area, as well as special Members Only events scheduled for the area.
For local residents, however, the big change is the outdoor pavilion, which provides an additional 7400 square feet of banquet space.
A main reason for the expansion has been to make the facility more accommodating for people from within and without the club to make use of the banquet halls for such activities as weddings, business parties and special events.
Guests at Sunday's rand opening got a first had view of the facilities the public can now access at ther club.
On hand during the ceremonies was Lynne McDaniel, the club's food and beverage manager. She said she is excited about the possibilities for more events in the new facilities.
According to the club's Web site, "Old Ranch is a private country club that showcases a newly-designed Ted Robinson championship golf course."
The Old Ranch Country Club offers membership opportunities that it says will fit in any lifestyle.
They are as follows:
• Corporate Golf Membership
• Regular Golf Membership
• Weekday Golf Membership
• Annual Golf Membership
• Seasonal Golf Membership
• Junior Executive Golf Membership
• Social Membership (for the non golfer)
For more information, call Membership Director Shirley Barto at (562)-596-4425.
Old Ranch Country Club is located at 3901 Lampson Ave.