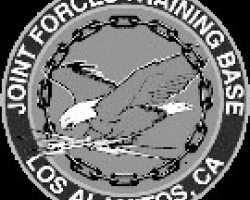 Joint Forces Training Base
The 24th Annual 4th of July Fireworks Spectacular is taking place on Monday, July 4 at the Joint Forces Training Base in Los Alamitos.
The cities of Los Alamitos, Cypress, Seal Beach, the community of Rossmoor, and the Joint Forces Training Base collaborate to host this annual event to honor the men and women of the military and celebrate our country's birthday.
This year, there are two entrance gates that will open at 4 p.m.—one entrance is on Lexington Dr. off of Katella Avenue and the other is on Orangewood Avenue off of Los Alamitos Blvd. Also new this year, the cities of Los Alamitos and Cypress will be collecting a $5 parking fee per vehicle to support the event. Parking will be free with a military ID.
The patriotic Fourth of July Fireworks Spectacular will include free activities like military displays, sponsor booths with giveaways and information, and live music on the main stage.
For a minimal cost, guests may enjoy an extensive Kids Fun Zone and fantastic food from several fabulous food vendors.
There will be flybys from military aircraft, before the event's climax at 9 p.m. with one of the best and longest fireworks display in Southern California.
This function is free to anyone wishing to attend thanks to the generosity of our Premier Community Partner, Consolidated Disposal Service. Additional sponsors include Sea Air Federal Credit Union, CARE Ambulance, Friday Night Lights Flag Football, Non-Surgical Spine Care Center, Los Alamitos Medical Center, The Shops at Rossmoor, and Los Al Pop Warner Football.
Everyone over the age of 16 entering the Joint Forces Training Base must present photo identification at the main gate and parents must accompany children. Lawn chairs and blankets are highly encouraged, as there is no bleacher seating. Motor homes, alcohol, dogs, BBQs, and fireworks are NOT permitted at this event.
For additional information, contact the Los Alamitos Recreation and Community Services Department at (562) 430-1073 or the Cypress Recreation and Community Services Department at (714) 229-6780, or visit the city of Los Alamitos website at www.ci.los-alamitos.ca.us or the city of Cypress Web site at www.ci.cypress.ca.us.
Naval Weapons Station Fourth of July Festival
Naval Weapons Station Seal Beach will hold its annual 4th of July Freedom Festival Celebration at the Cypress Navy Golf Course 18th hole on Monday, July 4.
The  4 to 10 p.m. festival is the Navy's primary local 4th of July event thanking and honoring the contributions and sacrifices of military personnel and their families.  Over 1,500 sailors, Department of Defense civilians, military retirees, community members and their families will celebrate an All-American Independence Day.
The event will be open to the public and is hosted by the Naval Weapons Station Seal Beach Morale, Welfare and Recreation program.  Admission is free to all military personnel, military retirees and direct family members with valid I.D., $5 per person for all others or $20 per carload.  No reservations are required.
All attendees will enjoy an activity area with games, arts and crafts and a giant inflatable bounce house, craps and Texas hold'em tables, balloon clowns and face painters, and stages offering children's entertainment and live music from the local band "Undercover Girls."
The site offers next-door views of scheduled  flyovers and parachute drops at Joint Forces Training Base Los Alamitos.  The day will be capped by a JFTB fireworks display, scheduled to begin at 9 p.m.
Festival seating will be available, and chairs and blankets are encouraged.
Food and non-alcoholic beverages are allowed.  Please, no BBQ, tents and glass bottles.  Light refreshments and beer/wine sold on site.
The Navy Golf Course is located at 5660 Orangewood Avenue, between Katella and Chapman Avenues, in the city of Cypress.
For more information contact the Naval Weapons Station Marketing Director, Angelita Noche, at (562) 626-7030.