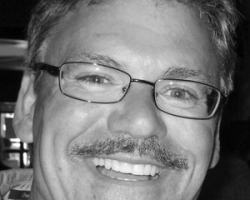 Something very special took place the weekend of August 7-8 in Seal Beach.
On the surface it might have seemed like a simple event, but in reality, I believe that this gathering had a profound impact on all those who attended.
In fact, in a world that is increasingly becoming more tenuous and troubled, a simple form of pure joy was captured that weekend at Finbars Restaurant and at the gymnasium at J.H. McGaugh Elementary School.
It all began with a request from my good friend, Tim Young, to attend a reunion of past students and teachers of McGaugh who had attended this fine school through their eighth grade year.
Tim and the reunion committee had spent a good part of the year planning not only the reunion itself, which would include more than 200 alumni and staff members, but a dedication of the gym in honor of a beloved principal and mentor, Robert Weaver.
It is difficult to describe the wave of warm feelings that enveloped my wife and I as scores of old friends and former teachers, some of whom we had not seen or heard from for many years, greeted us at Finbars with heartfelt hugs and handshakes.
What made this evening even more meaningful was the span of years, covering decades, and the amount of students that were encompassed before the school was finally integrated into the Los Alamitos School District.
Time was spent reminiscing, catching up on lost time, and simply reconnecting those ties that had temporarily been put on hold.
Sunday, August 8, was set aside for remembering Robert Weaver; a man who gave much of his adult life to the service of educating, leading, encouraging thousands of students to reach for the stars in life.
Although many of participants included many from the evening before, it was wonderful to see so many new faces wanting simply to pay tribute to this fine and generous man who gave so much of his life to this school and to the community of Seal Beach.
I would like to thank the reunion committee for putting on such a fantastic event that allowed all participants to not only reminisce about their own lives, but to pay tribute to an exemplary man and educator.
On a more personal note, a few years back I had the privilege to renew my acquaintance with Mr. Weaver and was asked to play several rounds of golf with him at El Dorado Golf Course.
This was an experience I will never forget as it allowed me to see that the man I once new as a younger man years before still encompassed the same attributes that I cherish today.
Eric Janssen is a longtime Seal Beach resident and Student Body President at J.H. McGaugh Elementary School – Class of 1971.