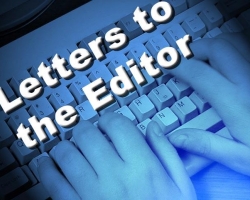 Appreciation for City Council and Staff

A couple of weeks ago I contacted three of our City Council members regarding a dangerous situation on Main Street. Within a period of three days I had walked with two different people and both of them ended up stumbling and almost falling on a raised area in the sidewalk just beyond Crema. I knew I needed to try and do something before someone ended up breaking a wrist or worse.
I appreciated the almost instant response I received. Both Ellery Deaton and Mike Varipapa contacted me and said they would bring it up to the city. Within a day a small barricade was placed over the spot to warn pedestrians and shortly after that I received a call to let me know that the piece of sidewalk had been replaced.
It is easy to complain when things don't go the way we want them to go.
Well, it is equally important to let everyone know when things go right!
Thanks!
Ann McGlone
Seal Beach
We need LA Fitness

Viva LA fitness. Bravo LA fitness! It's about time Seal Beach has graduated to a real fitness club! Not only does the city of Seal Beach benefit from revenues created by this establishment, residents of Rossmoor in Seal Beach can enjoy the benefits of a world class fitness club.
We should embrace LA fitness for choosing this location. By the way, there will be no parking problems if everyone would park in their own garages.
Gregory Barton
Seal Beach
Quality of life, LA Fitness not compatible

I and my Kempton Drive neighbors were dismayed but not surprised to learn of the renewed effort to build the 37,000 square foot gym in the Rossmoor shopping area. None the less, we are deeply concerned about the project.
Having experienced a similar displacement of parking in this area of the shopping center a few years ago, we are distressed about the prospect of increased parking and traffic on Kempton Drive and adjacent streets. We experienced the constant uncertainty of finding a parking spot for ourselves or our guests.
The "displaced" persons looking for parking park in front of driveways, leave inordinate amounts of trash in the form of fast food containers, cigarette butts, used condoms, and shopping carts. (The persons leaving the carts usually become quite belligerent when asked to return the cart to the shopping center.)
We also have in our neighborhood a number of small children who are put at risk by the intense traffic circulation and parked vehicles.
A child venturing into the street cannot be seen by approaching traffic because of parked cars.
We have seen it almost happen and the result could have been indeed tragic. The street itself is too narrow to accommodate vehicles parked on both sides. Two autos cannot easily meet without slowing or stopping. Kempton Drive is already heavily travelled as it is one of the main streets through Rossmoor.
Traffic also is a nightmare within the shopping center. During the holiday rush it was next to impossible to reach Sprouts and adjacent businesses. What's it going to be like with gym traffic entering and exiting the shopping Center?
The homes on this street are in the $800,000 thousand to $1 million range. What happens to property values with the increased traffic and associated problems for at least seven to eight homes down the street?
Please consider the quality of life for the Rossmoor residents in the vicinity of the new gym. Rossmoor has been proclaimed as one of the most livable urban areas in California. Should the gym be approved, east central Rossmoor will turn into a toilet because of the traffic and parking problems, danger to small children, trash disposal, and property values. I am certain that the planning committee will consider these points as it considers permitting the gym to be built. Thank you very much for your consideration of this communication.
Hugh Osmera
Rossmoor
Big NO to LA Fitness

I am opposed to the LA Fitness being built in a residential neighborhood, hidden behind other stores and not on a major street like other gyms.
Not only will it affect our neighborhood for noise and pollution it will definitely increase traffic.
If you haven't driven through Rossmoor, you should, so you can see the NO LA FITNESS signs posted in many, many front yards.
Rossmoor is not in favor of this project being built.
Just take a look and you will see the OPPOSITION.

Janet Wagoner
Rossmoor
Spring Fling a success

The Spring Fling celebration for the Wellness Members at Saint Mary recently was delightful. Everyone had a terrific time socializing. Hula entertainment with colorful attire and enchanting music was lovely. Audience participation (dancing Hula) was fun. Nutritious and delicious meals were served by friendly volunteers. Enthusiastic winners enjoy their prices. I won a beautiful lavender flower. Dynamic chairman Kit Katz, with the cooperation of volunteers, made this Spring Fling celebration a success.

Lisa A. Dickson
Leisure World,
Seal Beach