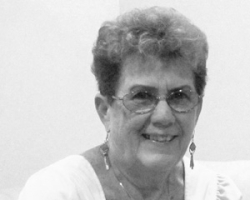 A parade that will march down Electric Avenue on Sunday, Oct.10 will be celebrating the 95th Anniversary of Seal Beach with Kim and Steve Masoner and Lynne Pranter Phipps as representatives of two different times in history.  The Masoners will represent the present and the Lynne Pranter Phipps family, the historic.
The Historic
The historic Lynne Pranter Phipps' great grandmother Clara E. Boling Watts lived in Tent City; grandmother; Jessie Reed was first woman mayor of Orange County in Seal Beach and fought the legal gambling ordinance all her life. Founder of the Woman's Club of Seal Beach in 1923 and proprietor of Tent City, mother, Norma Pranter, lived in Tent City for awhile, a resort for the summer people between 12th and 14th St. There were wooden cottages also. 1918 -1938.
Norma was president of the Woman's Club of Seal Beach 1951 -52.  Lynne has a son and granddaughter living in the same building, remodeled by Jessie and Everett Reed into a house that was brought over from the Seal Beach Airport in 1944 when the navy moved in and now still sits on the property at 316 & 316 1/2 10th St. Her son Lee, wife and granddaughter Haley, 11, live there. Haley is a sixth-generation Seal Beacher.
The Present
Kim Masoner and her husband Steve founded Save Our Beach and the effort has grown from a handful of local volunteers to a nonprofit organization with a mailing list of more than 12,000 people across Southern California.
Kim explains, "We started 'Save Our Beach' because we live along the ocean (it is literally our backyard) and we take long walks and pick up trash along the way. We were asked many times if we had any extra bags as people would see us pick up trash and they thought they'd like to help, so we started carrying extra trash bags on our walks. And then we decided if there is that much interest in people that want to help, we'll just make it easier for them by conducting a beach cleanup on a monthly basis. Then we added California Coastal Day, where we have three locations AND we also added a monthly Riverbed/Wetlands Cleanup."
Save Our Beach is a nonprofit 501(C)3 corporation ID# 35-2176382 dedicated to improving the water quality along the Southern California coastline.
Masoner schedules beach cleanups normally on the third Saturday of every month, and also organizes impromptu cleanups after major storms. Once a week, she hosts field trips for elementary school children from San Diego to Santa Monica. Students help clean up a local beach and also learn how to prevent trash from ending up on the sand.
Save Our Beach's work doesn't stop at the shore. After each event, Masoner donates old tennis balls to the local animal shelter and washes clothing found on the beach to donate to the homeless.
Awards:
Proclamation given to Save Our Beach – Senator Tom Harman for their dedication and exemplary service.
GEELA Award Nomination to Kim Masoner – Governor's Environmental & Economic Leadership Award, for K-12 Environmental Education Field Trip. June 20, 2009.
Minerva Award Nomination to Kim Masoner – Women's Conference Long Beach, for the K-12 Environmental Education Field Trips. June 1, 2009.
Proclamation given to Save Our Beach from the city of Seal Beach for their efforts in cleaning up the coast for 10 years. Jan. 26, 2009.
My Better Lifestyle Award presented to Kim & Steve Masoner – Los Angeles Lakers, for their efforts in cleaning up the coast. Jan. 6, 2009.
Environmental Award from presented to Kim & Steve Masoner – Los Angeles Sparks, for their beach cleanup efforts. Sept., 2008.