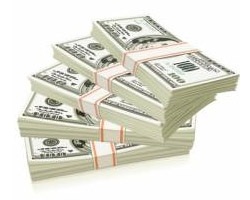 An Arizona resident has agreed to plead guilty to embezzling from Seal Beach and 22 other California cities, the U.S. Attorney's Office announced Friday, May 7.
According to the plea agreement, which was announced that day in United States District Court, Belinda Exon, 55, the former president of Rehab Financial, admitted she stole $3.9 million.
The news came a week to the day after the Seal Beach Police Department announced it was cooperating with the federal agency's investigation of Rehab Financial of Huntington Beach.
Sgt. Steve Bowles, public information officer for the SBPD, agreed that it seemed like a swift conclusion to the case.
However, he pointed out that the U.S. Attorney's Office had been working with Exon's attorney for some time when Seal Beach became aware of the situation.
"Obviously, the city is pleased with the fact that she has entered into a plea agreement with the federal government," Bowles said.
At the time, police believed the now-defunct escrow firm had stolen federal housing grant monies from 12 cities.
It turned out to be 23 cities. San Francisco was taken for $1,021,00, Pomona for $751,000 and Seal Beach for $ 481,432.
San Juan Capistrano lost the least amount of money—just $2,055.
"This was an escrow company that dispersed the funds for the low and moderate income housing program," said City Manager David Carmany.
Rehab Financial, Inc., had been in business for 20 years. As Bowles told the Sun last week, the case came to the attention of the authorities when the firm stopped returning phone calls and a representative of one city found the offices had been vacated.
The case was investigated by the Inspector General's Office of the Department of Housing and Urban Development.
According to the U.S. Attorney's office, Exon used the money to buy buildings and vacant land in  Arizona. She also financed two companies that she owned.
Under the plea agreement, Exon is expected to be sentenced to 46 months in federal prison. She will forfeit her assets. The assets will be liquidated to pay restitution to the victims.
Exon will plead guilty to one count of embezzling money from organizations that receive federal funds. The crime, a felony, carries a maximum sentence of 10 years.
Now 23 cities will be seeking to recover their money from Exon's liquidated assets.
Bowles said Seal Beach would be as aggressive as possible to recover the lost housing money.
Bowles said he would contact the U.S. Attorney's office this week to discuss the restitution process.
Assistant U.S. Attorney Ranee Katzenstein said the office was looking at the value of Exon's assets. Katzenstein confirmed that Exon had agreed to forfeit her property.
Katzenstein said she did not know how close the value of the forfeited property would come to the $3.9 million Exon stole.
Exon is scheduled to be sentenced on June 7.
The following is a list of the cities victimized by Rehab Financial and the money Exon admitted to stealing:
• San Francisco—$1,021,000
• Pomona—$ 751,000
• Seal Beach—$ 481,432
• Huntington Park—$ 478,000
• Westminster—$ 223,392
• Buena Park—$162,563
• Rosemead—$128,328
• Montebello—$125,000
• Apple Valley—$95,452
• Camarillo—$91,975
• Fullerton—$66,453
• Perris—$66,000
• Bellflower—$59,140
• Calamesa—$42,257
• Santa Cruz—$34,784
• Encinitas—$29,524
• Santa Monica—$26,029
• Hollister—$22,195
• West Covina—$10,000
• Rialto—$8,791
• South Gate—$7,603
• Hemet—$3,000
• San Juan Capistrano—$2,055