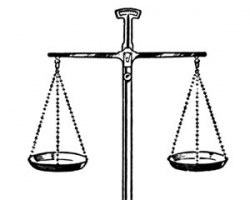 Summer is over. The kids are back in school. The fall criminal court calender is full. The following is an update on Sun Region-related felony cases.
Space limits the number of cases that can be covered in a single issue.  The cases are listed in chronological order based on next scheduled court appearance.
Seal Beach hit and run/DUI
Long Beach Fire Department Captain  John David Hines, 38, a resident of Huntington Beach, was convicted Tuesday, Sept. 6, of severely injuring a cyclist in Seal Beach while driving under the influnce. Seal Beach Police say Hines struck a bicyclist and then drove to a residence in Huntington Beach. The collision occurred on April 1.
Hines Huntington Beach, pleaded guilty to a court offer to one felony count each of driving under the influence of alcohol causing bodily injury, driving with a blood alcohol .08 percent or more causing injury, hit and run with injury, and sentencing enhancements and allegations for causing great bodily injury and having a blood alcohol level over .20 percent.
As a condition of the court's offer, Hines has been ordered to serve 90 days in state prison for a diagnostic evaluation to determine his suitability for state prison. After the 90-day diagnostic, he is expected to be sentenced Dec. 2, at 9:00 a.m. in Department C-55, Central Justice Center, Santa Ana. He faces a sentence ranging from probation up to six years and eight months in state prison.
Latest: A sentencing hearing has been scheduled for Dec. 2.
Child sex abuse case
The DA's Office has charged Denis Lyons, a Leisure World resident, with felony lewd conduct with a child in Costa Mesa over a two-year period in the early 1990s. Lyons has entered a not guilty plea in the case.
According to the DA's Office, an attorney representing the accuser in an un-related civil suit reported the crime to the prosecutor's office in July 2008. The accuser filed a police report in September 2008, about 16 years after the abuse reportedly began.
Latest: Lyons' trial began on Jan. 10. The jury trial is scheduled to continue on Friday, Sept. 9.
He was released on $200,000 bail on July 28, 2009. Two bail bond firms, Bail Hotline Bail Bonds and Penny Bail Bonds, each posted $100,000.
Seal Beach fatal child abuse
A 22-month-old Seal Beach girl identified as Millicent Wilborn died on Dec. 17, 2009. Her twin brother suffered a skull fracture, but lived.  The crime apparently occurred in the resident housing area of the Seal Beach Naval Weapons Station on Anchor Way.
Authorities have said there is no evidence that either of the victims' other two siblings were physically abused.
Their mother, Linda Wilborn, has been charged with assaulting a child with enough force likely to cause death. According to the DA's office, their father was at work at time time the crime occurred. The DA's Office described the charge against Wilborn as the "equivalent of  murder" because the penalty is the same: 25 years to  life.
Wilborn is currently in custody in the Orange County Jail.
Latest:  According to the Superior Court Web site occourts.org, a trial setting conference has been scheduled for Sept. 23.
Los Al murder and arson
Joseph Elija Ettima has been accused of murdering his grandmother and setting her Los Alamitos apartment on fire with two  children inside on Jan. 19, 2009. The children were Ettima's then 8-year-old brother and his 3-year-old niece.
The 8-year-old boy got the 3-year-old girl out of the burning building. Authorities found 69-year-old Emma Louise Hardwick-Street's body inside.
On April 15, U.S. Marshals arrested the prime suspect in the murder, Joseph Elija Ettima, now 27, in Mexico. Ettima could face 25 years to life imprisonment if he is convicted.  Ettima's jury trial began on Oct. 18, 2010.
Latest: A hearing has been scheduled in the case for Sept. 30.
Three SB sexual assaults
A masseur who used to work in Seal Beach has been charged with three counts of assault with intent to commit specified sex offenses.
Seal Beach Police Sgt. Steve Bowles described the incidents as "a series of inappropriate and unwanted physical contacts" between Jason Michael Elliot, 28, and the three women clients.
Bowles confirmed that all three incidents apparently took place at Massage Envy.
The company issued a statement that pointed out the accused passed a police background check prior to being hired. He was dismissed when the business learned about the accusations against him.
The following is the District Attorney's Office account of the alleged crimes:
On Nov. 8, 2009, a woman identified as Jane Doe #2, age 33, told the Seal Beach Police Department that she had been sexually assaulted while receiving massage service at Massage Envy.
According to the DA,  30-year-old Jane Doe #1 was assaulted on Sept. 9, 2009, while receiving a spa treatment.
Jane Doe #3, age 21, was reportedly assaulted on April 29, 2010 while receiving a massage treatment.
The DA's Office said Elliot is out on $100,000 bail. The Superior Court Web site confirmed the bail figure.
The DA's office said that if convicted, Elliot could face a maximum sentence of eight years and eight months in state prison.
Latest: The preliminary hearing scheduled for Sept. 16 has been cancelled. A pre-trial hearing has been scheduled for Oct. 14.
Elliot is currently out on $100,000 bail posted by Viking Bail Bonds.
Leisure World rape case
On July 6 or July 7, 2010, a 46-year-old woman took a cab from Sunset Beach to an apartment in Seal Beach's Leisure World. According to the Seal Beach Police Department, she awoke the next morning with no recollection of the previous night.
On Tuesday, Nov. 23, 2010, Seal Beach officers arrested Orange County cab driver Orlando Bruce Bosley, 57.
Bosley has been charged with one count of rape by duress or menace, one count of rape by use of drugs and one count of rape of an unconscious person. He is currently out on $100,000 bond.
Latest: A preliminary hearing has been scheduled for Nov. 3.
Los Alamitos JFTB murder
A Costa Mesa man was murdered at the theater at the Joint Forces Training Base in Los Alamitos on Friday, May 21, 2010. Some of his remains were found on the base and some of his remains were found in El Dorado Park in Long Beach.
His killer apparently then went to the victim's Costa Mesa home and lured a woman the dead man knew to the apartment. There, he killed the woman and staged the crime to look like a sexual assault.
For a brief time, Costa Mesa Police considered the first victim a suspect in the second murder. It wasn't until the following week that they learned their murder suspect was in fact a murder victim.
The DA's Office has charged Daniel Patrick Wozniak with the crime. The charges include "special circumstances" that make the accused eligible for the death penalty or life imprisonment without the possibility of parole.
Latest: A preliminary hearing has been scheduled for Dec. 9.
SB nursing home murder
Roy Charles Laird, 88, has been charged with one count of murder and with one enhancement of personally discharging a firearm, resulting in the death of his 86-year-old wife. The term "enhancement" means that if the jury finds a defendant is guilty of both the basic crime and the enhancement, additional time could be added to the defendant's sentence.
That means  Laird could be sentenced to 50 years to life, meaning the 88-year-old man would have to wait 50 years to be eligible for parole.
The shooting occurred on Sunday, Nov. 21, in the victim's apartment in the Country Villa Healthcare Center just outside of Leisure World. The DA's Office reported that the victim was in late-stage dementia.
According to press reports, Laird was released and placed in a nursing home.
According to the Orange County Superior Court Web site occourts.org, Laird is out on a conditional release. No bail has been posted.
Latest: A preliminary hearing has been scheduled for March 16, 2012.
Crime Log Compiled by Charles M. Kelly
The crimes listed in the Sun Newspapers were reported to Seal Beach Police Department, Los Alamitos Police Department and Orange County Sheriff Department between Aug. 28 and  Sep. 2, 2011.
Only street names are used; times given are reported times, not incident times.
Crime Log entries are based on preliminary information. Space limitations make it impossible to publish every incident. Until proven guilty in a court of law, all suspects are considered innocent.
IN SEAL BEACH
Tuesday, August 23
Petty Theft Report—6:56 a.m.—Seal Beach Boulevard and 405 Freeway—The caller reported tools stolen from a construction site. Report taken.
Wednesday, August 24
Suspicious Person—4:20 a.m.—Pacific Coast Highway—The caller said a man was outside, peering in the windows and trying to open the door. The business did not upon until 5 a.m. The suspect was described as a white man in his mid-20s, tall, wearing a black shirt under a punk rocker vest with a lot of buttons.
Disturbance—1:24 p.m.—Ocean Avenue—The caller said a group of college-aged kids were taking all the blankets that were set up for the concern and setting them in a pile. The caller said the young people wee threatening to set the blankets on fire. Then the caller said the young people were taking off on foot southbound on the boardwalk. Police unit 107 detained three suspects at 14th Street and Seal Way. The officer apparently found no evidence of vandalism or petty theft. Their parents were contacted.
Thursday, August 25
Attempted Vehicle Burglary—2:24 a.m.—Ocean Avenue—The caller said he just saw someone try to break into the caller's car. It turned out the caller didn't lose any property because the thief didn't get into the car. The suspect was described as thin, male, with a shaved head and wearing a T-shirt. The description did not mention anything about his complexion or possibly ethnicity. Report taken for attempted vehicle burglary.
Saturday, August 27
Burglary Report—7:53 p.m.—Dogwood Avenue—The caller said someone come into her home and took her bag while she was out walking her dogs. Police unit 206 found all doors locked. There was no sign of forced entry. Loss: a purse, cash and bank cards. Report taken.
Sunday, August 28
Disturbance, Noise—2:43 p.m.—Main Street—The caller complained about noise in the alley. A truck was running a loud generator, possibly a power washer. By the time police unit 207 had arrived, a cleaning crew was finished.
No further police services were necessary.
IN ROSSMOOR
Monday, August 29
Suspicious Person or Circumstances—6:36 a.m.—Martha Ann Drive and Shakespeare Drive—The caller requested a patrol check for a man who was walking up and down the street.
When confronted, he said he needed a ride.
Tuesday, August 30
Burglary Report—4:28 p.m.—Drysdale Lane—The log did not say if this was a residential or vehicle burglary.
Wednesday, August 31
Suspicious Person in Vehicle—2:11 p.m.—Rowena Drive—The caller requested a patrol check for a man who was trying to sell mulch. The caller said the man had approached her twice.
Suspicious Person or Circumstances—2:16 p.m.—Silver Fox Road—No further details were avaialable.
Suspicious Person in Vehicle—10:30 p.m.—Kerth Drive and Donovan Road—No further details were avaialable.
Thursday, September 1
Open Door—12:57 a.m.—Martha Ann Drive.
Friday, September 2
Vandalism Report—3:46 p.m.—Montecito Road.