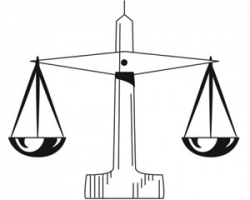 Three months have passed since the Sun last updated local criminal cases.
The following is the latest on the Sun Region-related cases that are are working their way through the courts.
Space limits the number of cases that can be covered in a single article. The cases are listed by the date of the next court appearance.
Leisure World rape case
On July 6 or July 7, 2010, a 46-year-old woman took a cab from Sunset Beach to an apartment in Seal Beach's Leisure World. According to the Seal Beach Police Department, she awoke the next morning with no recollection of the previous night. On Tuesday, Nov. 23, 2010, Seal Beach officers arrested Orange County cab driver Orlando Bruce Bosley, 57.
Bosley has been charged with one count of rape by duress or menace, one count of rape by use of drugs and one count of rape of an unconscious person.
He is currently out on $100,000 bond.
Latest: A pre-trial hearing was scheduled for Tuesday, June 1. No date has been set for a preliminary hearing in the case. A preliminary hearing determines whether a case will go to trial. The term should not be confused with a pretrial hearing, which is simply a hearing that takes place before a trial begins.
Los Alamitos murder and arson case
When the DA's Office first announced charges in the case, it was widely reported that Joseph Elija Ettima would face the death penalty for reportedly murdering his grandmother and setting her Los Alamitos apartment on fire with two  children inside.
The special circumstances charges have apparently been dropped. That means Ettima does not face the death penalty if he is convicted. Ettima's jury trial began on Oct. 18, 2010.
Latest: Ettima's trial was scheduled to continue on Monday, June 6.
Child sex abuse case
The crime reportedly took place outside the Sun Region, but the accused now lives in Seal Beach. The DA's Office has charged Denis Lyons, a Leisure World resident, with felony lewd conduct with a child over a two-year period in the early 1990s. Lyons has entered a not guilty plea in the case.
According to the DA's Office, an attorney representing the accuser in an un-related civil suit reported the crime to the prosecutor's office in July 2008.
The accuser filed a police report in September 2008, about 16 years after the abuse reportedly began.
Lyons has been released on $200,000 bail. Two bail bond firms, Bail Hotline Bail Bonds and Penny Bail Bonds, each posted $100,000.
Latest: Trial was scheduled to begin on Monday, June 13.
Seal Beach hit and run/DUI case
Authorities have accused  Long Beach Fire Department Captain  John David Hines, 38, Huntington Beach with severely injuring a cyclist in Seal Beach. Seal Beach Police say Hines struck a bicyclist and then drove to a residence in Huntington Beach.
Hines is charged with one felony count each of driving under the influence of alcohol causing bodily injury, driving with a blood alcohol .08 percent or more causing injury, hit and run with injury, and sentencing enhancements and allegations for causing great bodily injury and having a blood alcohol level over .20 percent.
If convicted, he faces a maximum sentence of six years and eight months in state prison.
Latest: A pretrial hearing has been scheduled for Friday, June 17. No preliminary hearing has been scheduled yet.
Financial elder abuse case
Marisa Robles, 31,  is facing 92 separate criminal counts of stealing from an 81-year-old Seal Beach Leisure World man, according to the Orange County Superior Court Web site.
According to the police, Robles is being accused of forgery, grand theft and elder abuse among the list of over 90 criminal counts. Robles worked for the 81-year-old victim in Leisure World as his caregiver since 2007.
Police say that shortly after she began her employment, she began writing checks to herself totaling $287,848.13 from the victim's personal bank accounts without his consent.
Latest: The preliminary hearing in this case is scheduled to begin Tuesday, July 26.
Seal Beach child abuse resulting in death case
Millicent Wilborn, of Seal Beach, was 22 months old when  she died on Dec. 17, 2009. Her twin brother suffered a skull fracture, but lived.
The crime apparently occurred in the resident housing area of the Seal Beach Naval Weapons Station on Anchor Way.
According to the Orange County District Attorney's office, their father was at work at the time the crime occurred.
Their mother, Linda Wilborn, has been charged with assaulting a child with enough force likely to cause death.
Authorities have said there is no evidence that either of the two surviving Wilborn children were physically abused.
The DA's Office described the charge against Wilborn as the "equivalent of  murder" because the penalty is the same: 25 years to  life. Wilborn is currently in custody in the Orange County Jail.
Latest: A trial date setting conference has been scheduled for Friday, Aug. 26.
Seal Beach nursing home murder case
Roy Charles Laird, 88, was charged last week with one count of murder and with one enhancement of personally discharging a firearm, resulting in the death of his 86-year-old wife.
The term "enhancement" means that if the jury finds a defendant is guilty of both the basic crime and the enhancement, additional time could be added to the defendant's sentence.
According to the Orange County District Attorney's Office, Laird could be sentenced to 50 years to life, meaning the 88-year-old man would have to wait 50 years to be eligible for parole.
In California, murder carries a penalty of 25 years to life.
Laird has been accused of shooting his 86-year-old wife Clara Laird once in the head on Sunday, Nov. 21, in her apartment in the Country Villa Healthcare Center just outside of Leisure World. The DA's Office reported that the victim was in late-stage dementia.
Latest: A pretrial hearing has been scheduled for Friday, Aug. 26. No date has been set for a preliminary hearing.
Laird has been released on his own recognizance, according to the Orange County Superior Court Web site.
Los Alamitos Joint Forces Training Base murder case
A Costa Mesa man was murdered at the theater at the Joint Forces Training Base in Los Alamitos on Friday, May 21, 2010. Some of his remains were found on the base and some of his remains were found in El Dorado Park in Long Beach.
His killer apparently then went to the victim's Costa Mesa home and lured a woman the dead man knew to the apartment. There, he killed the woman and staged the crime to look like an sexual assault.
For a brief time, Costa Mesa Police considered the first victim a suspect in the second murder. It wasn't until the following week that they learned their murder suspect was in fact a murder victim.
The DA's Office has charged Daniel Patrick Wozniak with the crime. The charges include "special circumstances," which theoretically could make the accused eligible for the death penalty.
Latest: A pretrial hearing has been scheduled for Friday, Aug. 26. A preliminary hearing has not yet been scheduled.
Crime Log Assembled by Charles M. Kelly
The crimes listed in the Sun Newspapers were reported to Seal Beach Police Department, Los Alamitos Police Department and Orange County Sheriff Department between May 16 and  May 27,  2011. Only street names are used; times given are reported times, not incident times.
Crime Log entries are based on preliminary information. Space limitations make it impossible to publish every incident. Until proven guilty in a court of law, all suspects are considered innocent.
IN SEAL BEACH
Monday, May 16
Burglary Report—6:16 p.m.—Seal Beach Boulevard—Someone apparently burglarized the same location on two different days, Sunday, May 15 and Friday, Feb. 11. The loss on May 15 was $371 and the loss on Feb. 11 was $360.
Tuesday, May 17
Disturbance—12:05 a.m.—Main Street—An apparently drunk and argumentative individual refused to leave a business establishment. He was falling asleep on the bar, so the caller asked him to leave. He refused. Police arrested the man for public drunkenness and resisting arrest.
Wednesday, May 18
Burglary Report—1:40 p.m.—16th Street—Someone used a bolt cutter to break into the caller's garage and take a red electric bike valued at $3,000. Report taken.
Thursday, May 19
Bees—5:30 p.m.—Electric Avenue—The caller reported bees on the tree on Electric Avenue, near the fire hydrant.
Friday, May 20
Business Burglary Report—6:37 a.m.—Pacific Coast Highway—The crime apparently occurred between 6:15 p.m., Thursday, May 19 and 5 a.m., Friday, May 20. Loss: about $40 cash from the register and the previous day's deposit. Report taken to document the loss.
Saturday, May 21
Burglary Report—4:43 p.m.—Hazelnut Avenue—A resident of Hazelnut Avenue went to Seal Beach Police Department headquarters to report the theft of medication from the citizen's home. The resident did not know when the crime occurred or if the medication was lost or stolen. Police issued a log item to document the loss. The victim was advised to report the loss to their doctor and pharmacist.
IN LOS ALAMITOS
Thursday, May 19
Neighbors Dispute—9:59 p.m.—Howard Avenue—The caller said neighbors shined a green light in the caller's house. The caller said there was an on-going problem with the neighbors. The caller argued with dispatch when questioned further. The responding officers counseled all parties.
Saturday, May 21
Fight—11:10 a.m.—Bloomfield Street—The caller reported a fight between five individuals against one lone individual in a parking lot. The caller did not know if anyone involved was armed. It turned out that a vehicle burglary was interrupted in progress and the victims pinned the suspect to the ground. The suspect was caught while breaking a window to gain entry to a vehicle. One victim of the burglary was bleeding from his face. One man was arrested. The vehicle was a Dodge Caravan wanted by Long Beach Police. Its front and back bumper had been wrecked, but the Dodge had not been burned, vandalized or stripped.
Sunday, May 22
Vehicle Burglary—1:48 a.m.—Los Alamitos Boulevard—The caller reported witnessing a vehicle break-in in progress. At first, the caller thought it was his friend's vehicle. After further consideration, the caller was not sure that the vehicle belonged to his friend. Responding officer assisted.
Tuesday, May 24
Drunk—3:46 p.m.—Katella Avenue—An apparently drunk man was inside the location and refused to leave. The suspect was detained in front of location. He was arrested on a bench warrant.
Wednesday, May 25
Disturbance—6:17 p.m.—Cerritos Avenue—The caller was having a dispute with another parent. No weapons. The other half called police on another line. The first caller accused the second caller of stealing boots from first caller's daughter. The second caller admitted to the theft. The suspect's parents are now on site and arguing with the first caller. The responding officer counseled everyone.
IN ROSSMOOR
Monday, May 23
Disturbance, Family Dispute—8:43 p.m.—Copa De Oro Drive.
Identity Theft—12:43 p.m.—St. Albans Drive.
Thursday, May 26
Open Door—10:01 p.m.—Hedwig Road and Pemberton Road.
Friday, May 27
Suspicious Person or Circumstances—1:19 p.m.—Druid Lane.
IN SUNSET BEACH
Monday, May 23
Suspicious Person or Circumstances—8:13 p.m.—Pacific Coast Highway.
Tuesday, May 24
Suspicious Person or Circumstances—6:41 p.m.—Pacific Avenue.
Thursday, May 26
Suspicious Person in Vehicle—11:59 p.m.—Pacific Coast Highway and Warner Avenue.
Friday, May 27
Suspicious Person or Circumstances—9:21 a.m.—Pacific Avenue.
Shelley Henderson of the News-Enterprise contributed to this article.