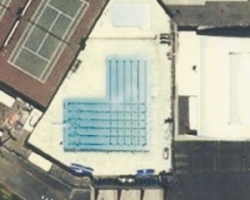 Summer recreation programs were the main topic during the Wednesday, May 25 Seal Beach Parks and Recreation Commission meeting.Community Services Supervisor Tim Kelsey said the Seal Beach summer aquatics program is returning to McGaugh Pool this year during his staff report to the commission.
Last year, repairs to McGaugh Pool required the Junior Lifeguard Program to change swim test dates.
McGaugh pool was closed on May 17, 2010 for repairs that were expected to add seven years to the life expectancy of the community swimming facility.
"The Learn to Swim program starts on June 20 (2010) and runs until Aug. 25," Kelsey wrote in his staff report.
"The city is offering five two-week sessions for kids ranging from 6 months to 14 years old," he wrote.
Other summer programs will include "Incredi-Lego Animation" at Marina Community Center, in which participants will create animated film characters with Lego toys, and a cap based on the Star Wars films.
In other business, Sean Crumby, director of Public Works, said the city and Los Alamitos Unified School District officials were working out the soil issues at the McGaugh Tennis Court.
Crumby said the commssion approved one trash can for Gum Grove Park.