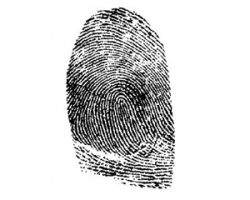 Homicide is rare in Seal Beach.  After word spread of the Wednesday, Oct. 12 shootings in Seal Beach, some people said things like that never happen here.
Actually, homicide seldom happens here—but it does happen.
The term "homicide" applies because not all homicides are prosecuted as murder cases.
During the last six years, the Sun Newspapers covered four Seal Beach homicide cases in addition to the eight Salon Meritage murders.
One of those homicides was a cold case from 1980. That case sent a man to death row. Two of the other cases are still before the courts.
The following is a brief review of recent Seal Beach homicide cases. They are listed chronologically, starting with the most recent case. The cases are identified by the victim's name.
Clara Laird
Clara Laird was 86 when she was killed by a single gunshot to the head on Nov. 21, 2010. Her husband Roy Charles Laird was 88 when police arrested him in Clara Laird's apartment in Country Villa Healthcare Center apartment. The nursing home is located just outside Seal Beach Leisure World. The case has been described by other news organizations as a mercy killing.
Roy Laird has been charged with murder. Normally, he would face a prison term of 25 years to life if convicted. However, the DA's Office added the "enhancement" charge of personally discharging a firearm, resulting in a death.
If a jury finds Laird guilty of both the murder and the enhancement, he would not be eligible for parole for at least 50 years.
A preliminary hearing has been scheduled in the case for March 2012. At the conclusion of the hearing, a judge will determine if the case will go to trial.
Millicent Wilborn
Millicent Wilborn, of Seal Beach, was 22 months old when  she died on Dec. 17, 2009. Her twin brother suffered a skull fracture, but lived.
The crime apparently occurred in her Navy-provided home on Anchor Way. According to the DA's Office, her father was at work at the time the crime took place.
Her mother, Linda Wilborn, was 31 when the Seal Beach Police Department arrested her on Monday, Feb. 8, 2010.
However, Linda Wilborn is not facing a murder charge. The DA's Office charged her with assaulting a child with enough force to likely result in death—fatal child abuse for short.
The charge has been described as the "equivalent" of murder because it carries the penalty of 25 years to life imprisonment for an individual convicted of the crime.
There is no evidence that the Wilborn twins' two other siblings were mistreated.
As for Linda Wilborn, her jury trial is scheduled to begin Jan. 17, 2012.
Cathy Busse
Cathy Busse, 46, and her son Sam Busse, then 14, were riding their bikes on Lampson Avenue on Sunday afternoon, Oct. 12, 2008.
A truck went over the curb and struck them both.
Sam Busse, who has autism, survived. Cathy Busse ultimately did not.  She died Wednesday, Oct. 15. Seal Beach detectives arrested Alex David Trujillo for murder Saturday, Oct. 18, when he was released from the hospital.
He was charged with DUI murder.
According to evidence presented at his trial, Trujillo had a blood alcohol level of 0.11—in addition to being under the influence of Oxycontin, Vicodin, Xanax and Soma—when he struck Sam and Cathy Busse with his truck.
A jury convicted Trujillo of second degree murder in June 2010.
A judge on Friday, Aug. 20, sentenced Trujillo to 15 years to life.
Simone Sharpe
Simone Sharpe was 70 years old when she was raped and murdered on Dec. 23, 1980 in Seal Beach. She was asphyxiated. She was picking up a neighbor's mail and feeding the neighbor's cat while the other woman was away.
Sharpe's son found her body the next day, Christmas Eve, Dec. 24, 1980.
Her killer, Benjamin Wayne Watta, was 35 years old at the time. Watta was identified as the killer on March 21, 2011. He was identified by an Orange County DA's Office cold case project called TacKRS. At the time, Watta was serving time in a Florida prison for the attempted murder of a woman.
The DA's Office sought the death penalty against Watta. In California, a death penalty case is divided into two parts: the "guilt phase"—during which the defendant is presumed innocent until proven guilty—and the "penalty phase"—when a jury will vote to recommend life imprisonment without the possibility of parole or death.
On July 2, 2008, the penalty phase of Watta's murder trial ended with a jury vote in favor of the death penalty.   Watta is currently on death row.
Crime Log Compiled by Charles M. Kelly
The crimes listed in the Sun Newspapers were reported to Seal Beach Police Department, Los Alamitos Police Department and Orange County Sheriff Department between Oct.  3, and  Oct. 16, 2011.
Only street names are used; times given are reported times, not incident times.
Crime Log entries are based on preliminary information. Space limitations make it impossible to publish every incident. Until proven guilty in a court of law, all suspects are considered innocent.
IN SEAL BEACH
Monday, October 3
Injured Animal—7:58 a.m.—Bolsa Avenue and Beachcomber Drive—The caller reported an apparently injured baby skunk in the gutter at the corner. Police contacted Long Beach Animal Care Services. The agency, which has a contract to provide animal control services to Seal Beach, had already received a call about the little animal.
Burglary—9:08 a.m.—Surf Place—A man who was described as homeless reportedly walked into a residence. Seal Beach Police officers chased and captured the suspect. He was arrested for burglary
Suspicous Vehicile—1:44 p.m.—B Row, Surfside Colony—The caller reported a possible vehicle burglary in front of the location. The vehicle had a broken window. Police unit 107 confirmed the car had been burglarized. Report taken.
Tuesday, October 4
Suspicious Vehicle—8:46 p.m.—Edinger Avenue—A citizen phoned from a dock slip to report that someone inside a parked car had aimed a laser pointer at the citizen's boat. The caller described the car as a white, mid-sized, four-door sedan. The citizen was advised to call back if he saw the vehicle again.
Suspicious Person—9:49 p.m.—Seal Beach Boulevard—The caller, relaying second hand information, reported a man was walking around in the parking lot and looking into vehicles. Police unit 206 contacted a possible suspect. The man was waiting for his brother to get off work.
Wednesday, October 5
Petty Theft—10:17 a.m.—Harbor Way—The crime apparently occurred between 6 p.m., Tuesday, Oct. 4, and 8 a.m., Wednesday, Oct. 5. Loss: a cell phone and purse containing a wallet with $5 in bills and change, credit cards and a California driver's license, etc. The car was locked at the time of the crime. If a suspect were to be arrested, the thief would only face a misdemeanor charge of petty theft. Report taken.
Thursday, October 6
Bike Theft—1:25 p.m.—Eighth Street—Someone stole a red tandem bike with black handle bars and a black basket between 9 a.m. and 1 p.m. on Thursday, Oct. 6. The bike, valued at $250, was parked on Central Avenue.
Friday, October 7
Dead Animal—6:47 a.m.—Ocean Avenue—The caller reported a dead oppossum on the upstairs balcony in front of the caller's home. The caller covered it with a newspaper. The caller said the animal looked like it had been attacked: its organs were exposed. The log did not say who or what might have attacked the animal. (However, Seal Beach has seen a recent increase in coyote activity.) The information was given to the Long Beach Fire Department. The LBFD agreed to pass the information along to Long Beach Animal Care Services.
Suspicious Circumstances—9:11 a.m.—Fir Avenue—The caller, relaying third hand information, said a ladder was leaning against a house and the front door was open. The caller said it didn't appear that anyone was home. Police unit 106 determined that the family was out of town. The ladder belonged to a construction crew that was working on the property.
Saturday, October 8
Counseling—11:24 a.m.—Coastline Drive—The caller's elderly mother wired $4,400 through Western Union to someone in the Dominican Republic after she received a phone call telling her a relative was in trouble.
IN LOS ALAMITOS
Sunday, October 9
Grand Theft—7:55 a.m.— Oak Street—At the athletic fields near the basketball courts, two backflow devices were reported stolen some time over night. The devices were valued at about $1,500. Report taken.
Monday, October 10
Suspicious Person—2:28 p.m.—Catalina Street and Oak Street—The caller said two men in their early 20s were standing on the corner, watching the kids.
The caller received a call from another concerned citizen regarding the same two suspects. Police contacted the two men. They were waiting for a ride.
Thursday, October 13
Citizen Assist—4:11 p.m.— Oak Street—The caller said that the media was trying to film on the property and they do not have consent to film the children. The caller requested the police come as soon as possible. Police contacted the caller and advised the caller of freedom of the press. The vans left the area.
Indecent Exposure—11:43 p.m. –Katella Avenue—The caller said a man had his pants down as he stood in front of her vehicle a few minutes earlier. The man was then seen standing in a nearby parking lot. Responding officers arrested a 62-year-old man for lewd conduct.
IN ROSSMOOR
Tuesday, October 11
Suspicious Person—7:41 a.m.—Copa De Oro Drive and Foster Road—A man described as a transient had been reported walking through the neighborhood.
Suspicious Circumstances—3:57 p.m.—Montecito Road and Orangewood Avenue—A sheriff's deputy patrolled for a man seen stumbling on Montecito Road toward Orangewood.
Wednesday, October 12
Suspicious Person in Vehicle—9:25 a.m.—Yellowtail Drive.
Thursday, October 13
Suspicious Person in Vehicle—10:47 a.m.—Montecito Road and Bostonian Drive—The caller requested a patrol check for two Hispanic men sitting in a dark colored SUV for an hour. A sheriff's deputy found a cleaning crew waiting to work.
Saturday, October 15
Suspicious Person or Circumstances—12:34 a.m.—Martha Ann Drive.
Suspicious Person or Circumstances—3:19 a.m.—Martha Ann Drive.
Suspicious Person or Circumstances—9:57 a.m.—Montecito Road.
Unknown Trouble—11:21 a.m.—Ruth Elaine Drive and Wallingsford Road.
Suspicious Person in Vehicle—9:56 p.m.—Wembley Road.
Sunday, October 16
Prowler—1:20 a.m.—Kempton Drive.

Ted Apodaca of the News-Enterprise contributed to this article.