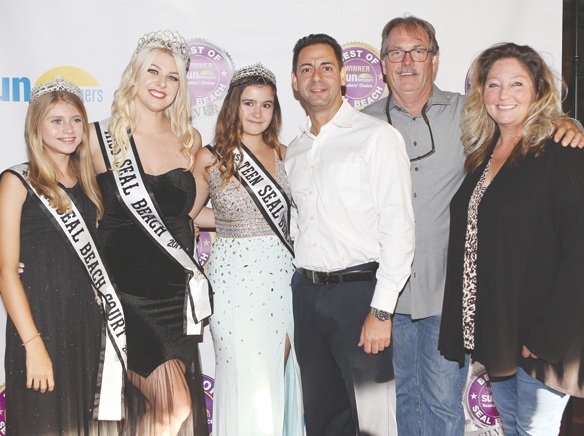 The main area of Glory Days restaurant was packed last Thursday as the Sun threw a party for some of the winners of this year's Best of Seal Beach awards.
In all, 59 individuals and local businesses received the Gold award for the Best of Seal Beach from local readers, who cast their votes on paper ballots or online. Another 58 took home the Silver award. Winners picked up their awards at the door. Los Alamitos TV sent a crew to cover the event.
Local business owners and Orange County firefighters enjoyed the food and the music. Award winners posed with members of the Miss Seal Beach Court. Guitarist Michael Physick provided live music for the event. Physick will kick-off the annual Summer Concert series next week.
Sun Publisher Steven Remery and Editor David N. Young greeted the guests. Remery expressed his thanks to the community for their support of the Sun newspaper and recognized them for giving their best to make Seal Beach such a special place.