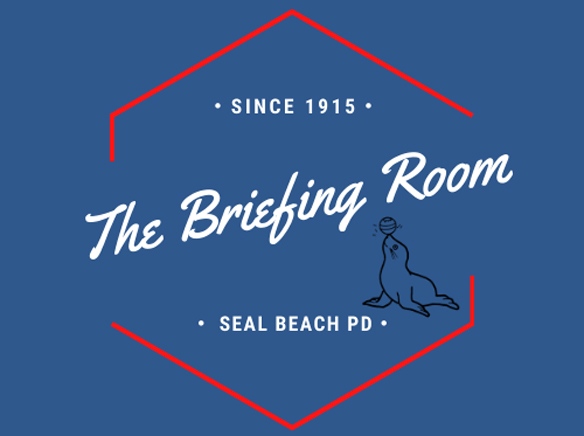 Hi Seal Beach,
As we all know, living in the greater Los Angeles area means near-constant roadway construction.  Even in Seal Beach, where three freeways, major arterials, and feeder roads pass through town, the inconvenience of roadwork is just something we must deal with.  However, for those people who are actively working on the roadways to ensure our roads are clean, safe, and pleasant to drive upon, their safety is of paramount concern.
April 17-21, 2023 is recognized as National Work Zone Awareness Week.
The Seal Beach Police Department urges all drivers to use extra caution and consideration in work zones and remember these safe-driving tips:
1. Slow down. Speeding is among the major causes of work-zone crashes.
2. Pay attention. Warning signs, directional signs and flaggers are in place to guide you through the work zone safely, so read and obey them. Using a handheld device while driving is never a good idea—especially in work zones. Minimize other distractions that can take your eyes, ears and attention off the road.
3. Expect out-of-the-ordinary road conditions. Be ready for lower speed limits, lane restrictions, detours and lots of activity involving workers and equipment next to travel lanes.
4. Keep a safe distance between your vehicle and the vehicle in front of you. Rear-end collisions are the most common type of work-zone crashes. Keep a safe distance between your vehicle and construction equipment and crews as well.
5. Obey road crew flaggers. Not only does the flagger have information to guide motorists through the work zone safely, but he or she has the same authority as a regulatory sign. Ignore a flagger and you could be cited. Even worse, you could be involved in a serious crash.
6. Don't cut in line … or try to keep other drivers out. When lanes are narrowed, merge as soon as the signs direct you to do so. Drivers who wait until the last minute to merge (and cut off other drivers) disrupt traffic flow and slow down the commute for everyone. If you're already in the open travel lane, be considerate and allow other drivers to merge in early.
7. Check road conditions and plan accordingly. Schedule enough time to drive safely. By adding a few extra minutes to your commute, you'll make up for possible work-zone delays.
8. Be patient and stay calm. Remember: Road crews are working to improve the roadway and your commute.
I know we're all in a hurry, but please take the time to be extra careful in and around construction zones.  Workers put their lives on the line to help keep us all safe.
Keep your questions coming Seal Beach!  Email us at askacop@sealbeachca.gov today!