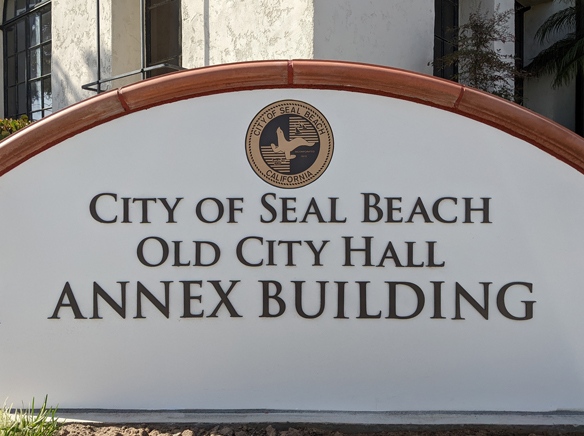 Seal Beach has placed a limit on licensed short term rentals. This week, the City Council approved an agreement with an online travel company to only publish short term rental listings that are permitted or licensed. According to the staff report, approving the memorandum of understanding will not cost the city money.
This was a Consent Calendar item. Items on the Consent Calendar are voted on collectively, without discussion, unless a council member or staff has the item pulled for individual consideration. This item was not pulled.
"Expedia, Inc. (Expedia) is an online travel company that engages in global travel," according to the staff report by Community Development Director Alexa Smittle.
"Their mobile application and website can be used to book airline tickets, car rentals, and overnight accommodations," Smittle wrote.
"Under the proposed MOU, Expedia will publish only permitted STRs [short term rentals] within the Coastal Zone for online booking, requiring STR owners to provide their permit number," Smittle wrote.
"This process will allow Expedia to identify un-permitted STRs and remove them from the platform.
"Furthermore, for transactions between an owner and guest booked through Expedia.com, or any subsidiaries of Expedia, which include Vacation Rental by Owner (VRBO), Travelocity, and Hotels.com, Expedia will collect and remit the transient occupancy tax to the City," Smittle wrote.
"City staff is pursuing similar agreements with other large listing platforms," Smittle wrote.
Background
In September 2022, in response to court rulings that forbid cities from banning short term rentals, Seal Beach suspended enforcing the local vacation rental ban. (See "City suspends enforcement of ban on vacation rentals," at sunnews.org.) "On January 23, 2023, the City Council adopted Ordinance 1701, establishing regulations, standards, and a permitting process allowing for short-term rentals (STR) of private residences within the Coastal Zone. Short-term rentals are defined as the rental of property for less than 30 days," Smittle wrote.
"The STR permit process opened in April 2023, allowing interested parties to submit lottery applications by May 5, 2023," Smittle wrote.
The city limited the permits to 1% of the properties in town, according to an April 2023 staff report.
"On May 10, 2023, numbers were drawn lottery style, creating a priority order for available permits," Smittle wrote.
"following the drawing, applicants were notified if they were on the wait list or part of the first offering of STR permits," Smittle wrote.
"STR permit applications were provided to those who were selected during the lottery process," Smittle wrote.
For information about the winners of the rental license lottery, see "31 Seal Beach properties win city's vacation rental permit lottery" at sunnews.org.
"The STR program goals are to align with the Coastal Act to maximize public coastal access for all out-of-town visitors and increase overnight accommodations throughout the Coastal Zone while minimizing the impact of STRs on neighborhoods," Smittle wrote.
As a result of the increase in STRs, there will be an increase in transient occupancy tax revenues for the City," Smittle wrote.
As for the financial impact of the agreement?
"There is no financial impact for this item," Smittle wrote.
According to the staff report, Expedia will collect the transient occupancy (short term rental) tax for the city.