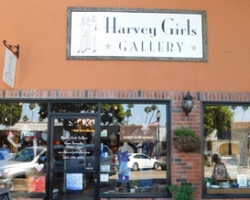 The wrath of Hurricane Harvey will go down in history for the flooding, destruction and death left in its path. Houston, Texas is among the hardest hit areas. Harvey's fury forced tens of thousands of victims to leave their homes. They were evacuated and rescued due to the rising flood waters. Harvey dumped more than 50 inches of rain in Houston in days matching the areas annual rainfall. The death toll is at more than 60 and rising.
When the disaster hit first, local responders, neighbors and volunteers went into action to help out those in need.  Many from throughout Southern California have also answered the call to help. More than 20 people with the area American Red Cross are in Houston and other areas hit by Harvey. They are with the Red Cross Orange County Chapter Desert to the Sea Region, which serves Orange, Riverside and San Bernardino Counties.
The local business community is also helping out. Taco Surf Seal Beach gave 10 percent of their proceeds on Wednesday, Sept. 6, to the Texas victims. The Harvey Girls Gallery on Seal Beach Main Street is serving as a donation drop off location for a Seal Beach family that is colleting supplies for Houston pets displaced by Hurricane Harvey. There will also be a collection at the Splash Premier Pet Resort in Hutington Beach from 10 a.m. to 2 p.m., Saturday, Sept. 8.
Tony Briggs is the spokesperson among those deployed to Texas. He arrived Monday, Aug. 28.
The Sun spoke with him on day four of the response phase. He is assigned to the mega shelter at the George R. Brown Convention Center in Houston.
"We are at 10,400 people. Considering everything everyone is going through things are running very well." The Red Cross is there to respond, recover and rebuild. They provide food, shelter and other provisions to disaster victims. Briggs says in most disasters, "Most people are in shock and sad, but that is not the case here. I think it has to do with the community. It is a very tight community."
There have been thousands of cases of neighbors helping neighbors.
Volunteers brought their boats and trucks to help in the evacuation of flood victims.
Briggs says the recovery could take anywhere from 1-3 weeks or even longer.
Once the waters recede they will assess the damage.
"We need to determine how many houses were damaged and how many houses were destroyed."
Briggs says, "This storm has just been epic. It has put into light why it is important to be prepared. You need to have your emergency kit, talk with your family, so if something like this happens it becomes muscle memory."
Experts say you should have enough food, water and medicine to last you at least three days. Other recommended provisions include flashlights, batteries, a radio and cash. Briggs says when it comes to a disaster, "It's not an if but a when."
If you would like to help the Hurricane Harvey victims you can make a contribution through the American Red Cross by texting "Harvey" to 90999 to donate $10 or you can call 855-999-Give.

Follow JoAnne Powell on her online TV talk show, The JoAnne Powell Show, Wednesday at 1 p.m., at WCOBM.TV.