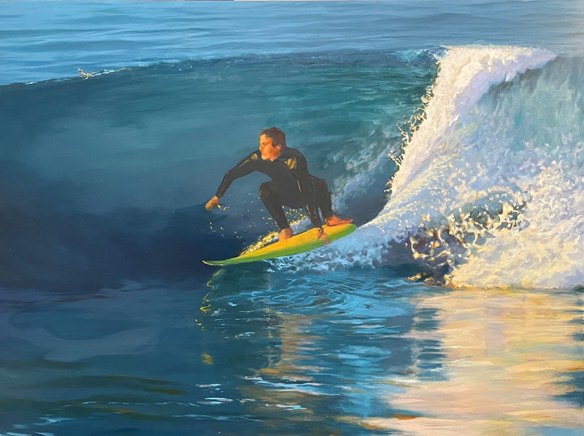 Los Alamitos High student Kyer Fox was awarded first place, in the high school division, in a recent art contest, sponsored by Printmasters. The contest was open to artist ranging from elementary school to college. The artists were asked to paint, or draw a picture based on the prompt question, "What comes to mind when you think of your "Happy Place?"
Printmasters owner Nesi Stewart said she and her staff discussed doing something for the community  as a positive outlet  and they decided they needed to do something for the students. From there she and the team came up with the idea to host an Art Contest that would benefit both students and non-profit organizations in Los Alamitos.
At the end of the contest Printmasters will publish, print, and sell a book of student submissions called "The Artists of Los Al" and will donate the proceeds from book sales to the Non-Profit Organizations: LAEF (Los Al Education Foundation), Casa Youth Shelter, and The Youth Center.
Anyone who is interested in donating can contact Printmasters at 562-493-4547 or by email at design@printmasterlosal.com. For more information on the contest please visit the website www.printmasterlosal.com/art-contest.
Second place high school winner, Katelyn Loh said her happy place was creating art. "Art allows me to feel the most alive and connected to myself because I can bring my imagination to life on paper or canvas," Loh said.