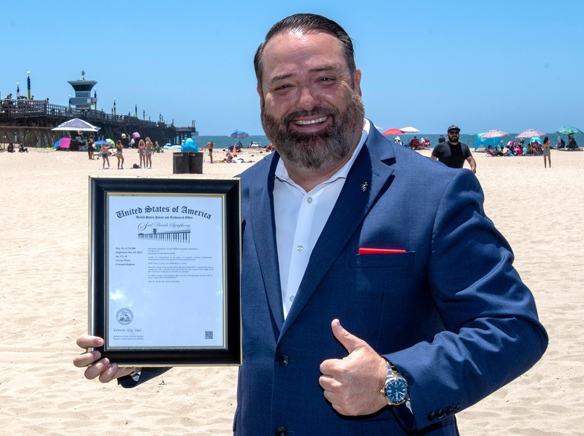 Seal Beach Symphony Artistic Director Chad Berlinghieri, is happy to announce that "The United States Patent and Trademark Office has finally provided the trademark for our logo!"   
Having been filed originally March 2, 2020, the logo was issued May 3, 2022. "I believe the Logo is very strong" said Berlinghieri and represents very well what we're doing and where we're doing it. The two-year delay (due to Covid) was well worth the wait!  With the continued success of our Love Songs event, we look forward to our first full scale concert September 17,  with "Patriots in the Park," an Evening of Classical Americana in Eisenhower Park.
For more information or to purchase tickets, visit our website at SealBeachSymphony.com or call (562) 509-8640
Tax deductible Sponsorship Opportunities are available.