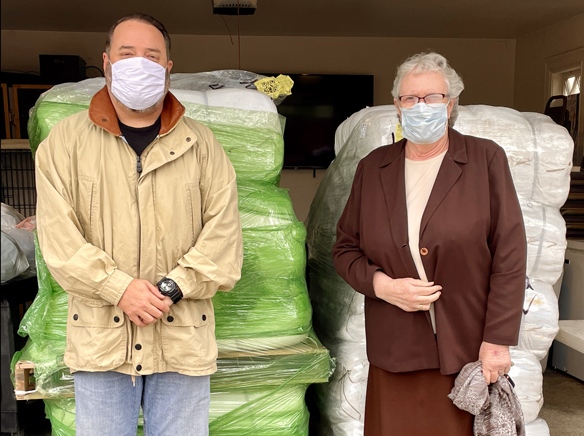 After a deluge of storms over recent weeks with extreme chill factors which caused snow levels to drop to unusually low levels, a shipment of wool blankets was delivered to the homeless shelter Isaiah House in Santa Ana last week. This second shipment represents $32,000 dollars in blankets that have been distributed since October of this winter, said Seal Beach Symphony Artistic Director Chad Berlinghieri.
"The Southern California Blanket Project has become so successful that it's almost automatic. In fact, another shipment is in the works for just one month from now," Berlinghieri said.
"This last of three deliveries will put us over $50,000 in distribution this winter alone. The triumph of this worthy project really reflects on the people in our community who originally believed in it and continue to support our efforts," Berlinghieri said.
"Kudos to Leia Smith the owner operator of the facility and Sister Eymard Flood who has been supporting the shelter for decades" said Berlinghieri.
For more information or to give support, call (562) 509-8640.
All donations are tax deductible.