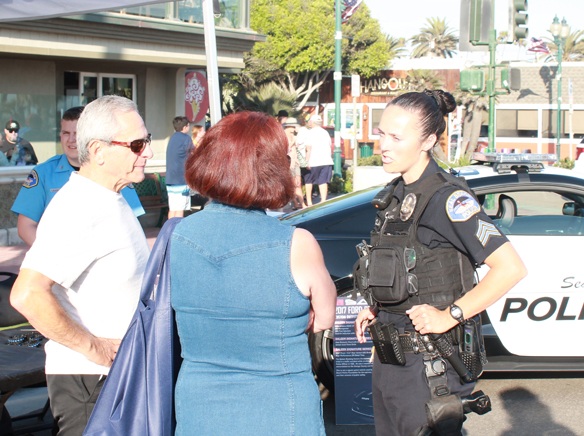 Seal Beach hosted its National Night Out event on Tuesday, part of a national movement that started as a community-building campaign between law enforcement and the neighborhoods they serve.
But recent years have seen the event grow to include firefighters, emergency groups, city entities and service groups. Seal Beach had city employees and officials, Community Emergency Response Team (CERT) and Radio Amateur Civil Emergency Service (R.A.C.E.S.) members.
Community visitors were able to gather information on emergency response and preparation, while engaging with police and firefighters.
Youngsters were able to climb inside police cars, fire trucks and even sit on a police motorcycle. And there was a large inflatable for added fun to keep the little ones entertained.
This was the 35th year for National Night Out, which was introduced in August of 1984. That event was held in 400 communities across 23 states, according to the National Night Out website. The website notes that the event now reaches 16,000 communities across the country.