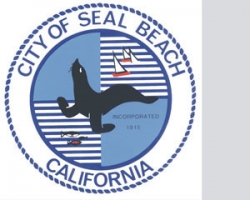 Seal Beach planners approved a conditional use permit for a 24-hour Denny's Restaurant to open at the former home of the Primrose Cafe at the Wednesday, July 20 Planning Commission meeting.
The location has been empty since the late 1990s.
In November 1999, the Primrose Cafe re-located to the Seal Beach Village shopping center and is now 235 feet from Leisure World residences.
One Leisure World mutual president objected to the proposed Denny's Restaurant in a letter to the commission.
If news of a Denny's Restaurant moving into the long-empty Westminster Avenue location seems familiar, that's because the Denny's Restaurant chain's leaders planned to open the restaurant in 2008, according to Senior Planner Jerry Olivera.
However, Olivera said that when the U.S. economy became bad, the restaurant chain put off starting the restaurant.
Last week, Seal Beach Planners approved a signage plan for the restaurant as well as a conditional use permit to run a 24-hour restaurant.
Margarita Bahr, president of Leisure World Mutual Two, objected to the permit application.
"Our mutual borders the Westminster wall from the post office down to the first flood control drainage and is also across from the closed Primrose Restaurant and small strip mall," Bahr wrote.
She said Leisure World residents would welcome an upscale restaurant, but not another cafe-style restaurant operating 24 hours a day.
"Our mutual has been subjected to the expansion of the industrial park and its increased traffic over a 24-hour period, at present this traffic has increased because of freeway construction and now there is a request for a 24-hour use restaurant. We think NOT," Bahr wrote.
Bahr asked if the City Council had considered a small grocery store for the former Primrose location.
The site of the future Denny's Restaurant is located on the other side of Westminster Avenue, directly opposite the Seal Beach Village shopping center. Seal Beach Village is located next to, but outside of, Leisure World.