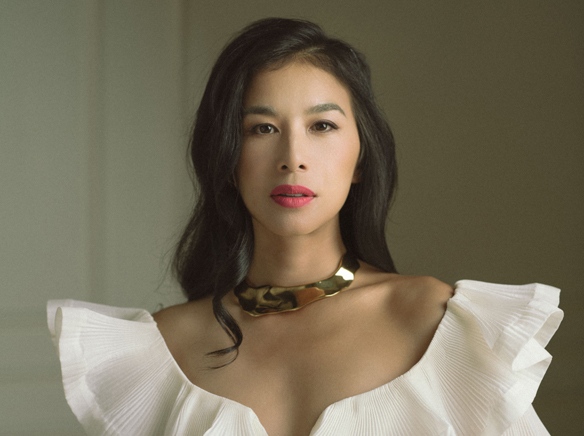 Soprano Sangeeta Kaur, who has performed regularly in Seal Beach, has announced plans to perform her new album "Aurora" on Sept. 20 at the rooftop terrace of the Grammy Museum at L.A. Live, according to a press release.
"I would like to invite all of our fans to come out and join us for the first performance of my new album," said Kaur.
Her unique voice and her ability to touch the hearts of her audience are becoming apparent, even to music critics. "Sangeeta has a gorgeous, angelic voice that melts into your soul and hangs on tight," claims music critic Keith "Muzikman" Hannaleck.
The Recording Academy recognized her talent in 2022 by making Kaur the first-ever Vietnamese American singer to be awarded a Grammy Award in the "Best Classical Solo Vocal" category.
Kaur launched her latest album in July, and it has since hovered near the top of the charts in the crossover classical New Age category.
On Sept. 3, the Indie Music Channel named "Aurora" the New Age "Recording of the Year," and the emerging hit "Starlight" (from the album), was named "Song of the Year."
Kaur is not only a talented vocalist and producer, but she has also become quite a savvy Soprano.
She recruited trendy English songwriter Shridhar Solanki to produce "Aurora" resulting in what is perhaps the first-ever "pop-infused" classical 'crossover' album. It has since gained resonance among music lovers everywhere.
"This album has characteristics of an Aurora," said Kaur.  "It is colorful, sometimes serene and calm, and at other times, energetic and cinematic," she said. "Aurora," said Kaur, "is a journey of love, dreams, and trusting the universe."
Kaur's career is also gaining traction worldwide.
Making Grammy history as a Vietnamese American has made Kaur somewhat of a role model in Vietnam, a country she visited in July. She performed in Hanoi and Ho Chi Minh City, and she was invited to sing the national anthem at the U.S. Embassy.
"It is such an honor to bring hope to people all over the world," said Kaur, noting that her music is written and performed with love. "It is clear our world can use much more love," said Kaur.
Accompanying Kaur on stage to perform "Aurora" will be Solanki, show manager Duy Tran, engineer Gerhard Joost, Van Anh Nguyen, piano, Nathalie Bonin, violin, Rylie Harrod on cellist, Tiffany Brevard, vocalist, Mark Olsen and M. B. Gordy, percussion, Mark Gorman, bass, Dat Nguyen, guitar and Choreographer Amy Ryerson.
Kaur's "Aurora" will appear in Los Angeles on Sept. 20 and at Wonderspaces in Austin on Sept. 26.
For info and tickets, visit www.sangeetakaurmusic.com.