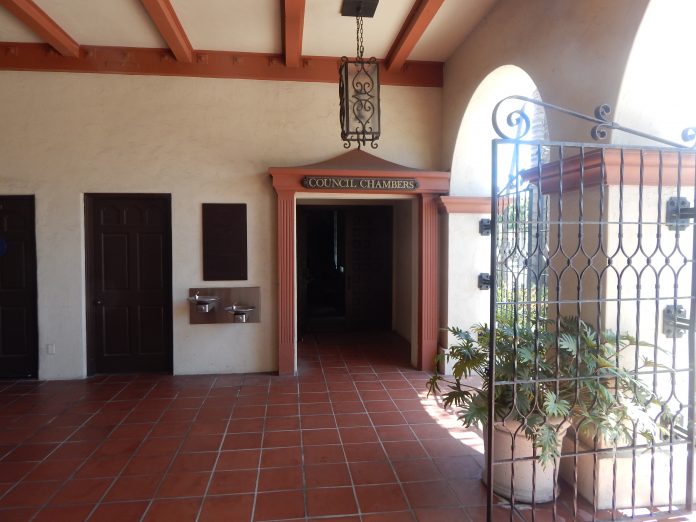 Five positions are open. City Council to certify committee on Monday, Aug.. 14
Twelve individuals applied to the planned Citizen-Council Parking Advisory Committee by last week's deadline, according to City Clerk Gloria Harper. Five positions will be available on the committee.
During a late-July City Council meeting, City Clerk Harper said membership on the parking committee would not be district-specific.
The City Council is expected to review the parking committee applications at the council's Monday, Aug. 14, meeting. City Clerk Harper confirmed that the applications would be available with the agenda package. She wrote that the applicants' signatures, addresses, and contact information would be redacted.
The city posts council agendas online, usually on Fridays (sometimes on Thursday afternoons). The names and backgrounds of the 12 applicants were not available before deadline.
The Seal Beach Chamber of Commerce is also expected to appoint a Main Street business owner to serve on the parking committee.
Other committee members will also include District Five Council Member/Mayor Tom Moore and District One Council Member Joe Kalmick. Moore proposed the creation of the committee. Moore suggested Kalmick's participation when he made the proposal. Kalmick opposed the parking committee's creation. (The council created the committee by a 3-2 vote on July 24.)
"All committee members will be required to be actively involved, by attending all meetings, adhere to the Ralph M. Brown Act; engage in focused discussions, and review, evaluate and analyze the city's Parking Management Program and make recommendations to the full City Council," according to an unsigned statement issued by city staff in mid-July.
The statement was issued the week before the council formally created the committee. (The proposal had been in the works for some time.)
"To this end, each committee member should have knowledge, education, and experience with parking programs," according to the city statement.