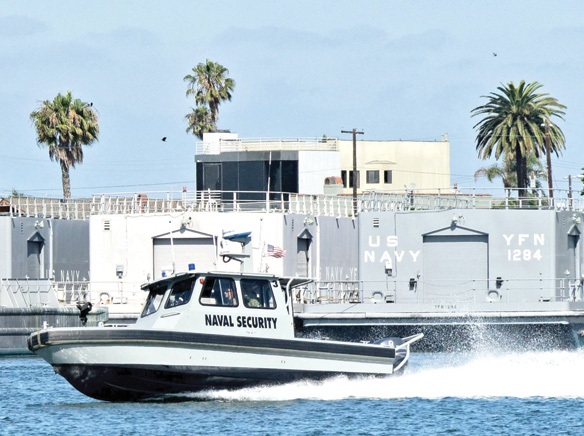 Drills are regularly scheduled to support the training and readiness
The Naval Weapons Station Seal Beach will hold a series of security boat exercises in Anaheim Bay, with the first taking place on Thursday, Aug. 29.
The hour-long exercises will include less than two minutes of weapons firing small amounts of blank ammunition. The bay will be shut down to civilian boat traffic during the drills, which are scheduled to start sometime between the hours of 9 to 11 a.m.
Area residents may see other increased military and civilian law enforcement activity associated with the exercise, including temporary gate closures, and the station's "Giant Voice" mass notification loudspeaker system may be used.
The drills are not in response to any specific threat, but are regularly scheduled events to support the training and readiness of Navy security personnel.
Similar exercises are planned for the mornings of Oct. 24, Nov. 7 and Nov. 21.
For more information about the exercises, contact the Naval Weapons Station Seal Beach Public Affairs Office at 562-626-7215. Live updates will also be posted on the station's Facebook page (search under "Naval Weapons Station Seal Beach, Detachment Fallbrook, Detachment Norco"). Those wishing for more information may also sign up to the base e-mail update list by sending an e-mail to nwssbpao@navy.mil.