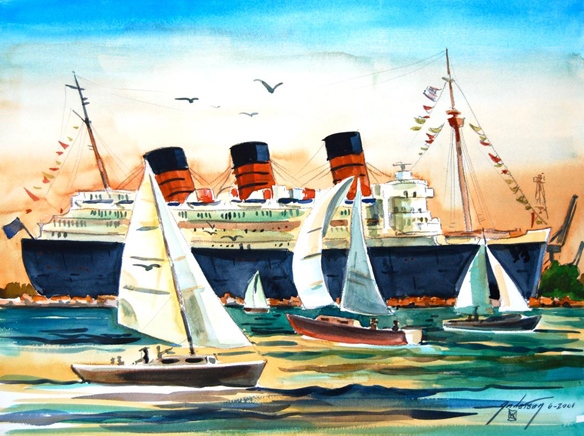 Long Beach's Historic Queen Mary has been closed since 2020 due to the pandemic and much needed repairs were completed and it just re opened three years later according to Tania Pantoja, Queen Mary Spokesperson. She also said "We sold out the first weekend back open again on Saturday, April 1, and Sunday, April 2, and had great success with the reopening of our tours."
Queen Mary General Manager Steve Caloca said: "People have been waiting for a long time for us to reopen and our team has worked really hard to get the ship ready."
For what's next, the Queen Mary will reopen the staterooms for guests to stay starting May 12. Guests can start booking those rooms now at http://www.queenmary.com. The dining experiences are also set to open in 2023, including our restaurants onboard, Sunday brunch and Observation Bar.
For a video from Commodore Everette Hoard (with an introduction from Long Beach Mayor Rex Richardson), visit
https://onedrive.live.com/?authkey=%21ACuIXef2eRLu5aI&id=6224C02511E4BC28%2126501&cid=6224C02511E4BC28&parId=root&parQt=sharedby&o=OneUp
Commodore Hoard added a nice list of events the Queen Mary has survived, with the new addition of surviving a global pandemic.