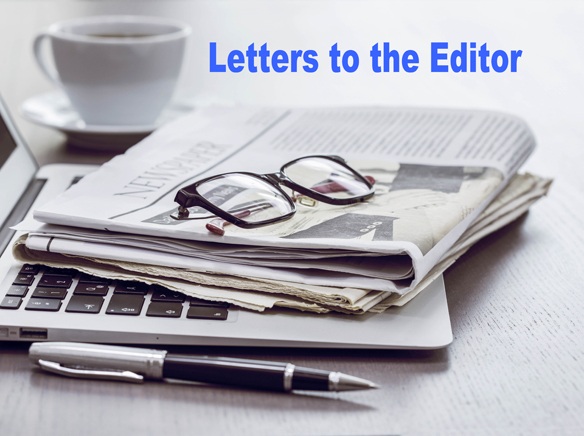 Where is tree maintenance?
Thanksgiving is just around the corner and our tall palm trees have yet to be trimmed. Residents are taking cover from the fronds and berries hailing down on cars and staining sidewalks adjacent to homes. Flocks of starlings are eating the berries and are leaving dropping on cars. One neighbor was hit on the head by a falling frond. This is both inexcusable and unacceptable.
Apparently, the city has spent money earmarked for this necessary tree trimming on other projects. Who approved this? The palm trees always need to be trimmed at least once a year. Some residents are already choosing to park on neighboring streets which inconveniences those nearby residents and exasperates parking issues in town. Plus, residents are given the task to pick up the mess and throw away all the tree debris, large and small. Even the street sweeper does not pick up what has fallen. The sweeper stops and branches are put on a resident's parkway, which is still the city's property and we are doing the clean up so our streets and homes keep their curb appeal. At least the city could have maintenance drive the street with dropping palms and get the debris that litters our streets.
The city of San Diego neglected to trim their palm trees one year and rats became a problem nesting in the dead fronds and feeding on berries. Is this our next issue, RATS? We already have mice running amok by the benches at the Pier grass area with the trash cans as a feeding ground. Our city needs to address this problem before they plant any more trees or consider spending money on any other projects (like the current replacement of grass outside City Hall). It's a matter of health and safety.
Heidi Guiol
Seal Beach
No more pedestrian tragedies on PCH
Please … let's not allow another vehicle versus pedestrian tragedy to strike Seal Beach. In the past three days, at PCH and 5th Street, I had two heart stopping incidents. The first was when two cars turned toward me and my dog in the crosswalk (one turning right in front of me, the other turning left in front of me) and today I entered the same crosswalk while a woman ran the red light traveling north on PCH, nearly striking a turning car. This kind of occurrence is consistent nearly every time I cross PCH. Many of you have experienced or witnessed this daily. This week alone has seen a Costa Mesa firefighter and a Claremont woman killed on their bikes and three Wisconsin Girl Scouts and a mom killed while engaging in volunteer roadside trash pick-up. We know about the tragedy in August 2017 at PCH and 12th.
We have several problems that need to be rectified:
• Speed limit of 40 m.p.h. on PCH through Seal Beach which means that cars are traveling at 50-60 m.p.h.
• Curve in the road on northbound PCH before 5th St. (a car traveling 50 m.p.h. doesn't always see the signal, much less pedestrians).
• Distracted driving.
• Marginal visibility of pedestrians in crosswalks at these heavily traveled crossings.
It's time for solutions at the busy crossings in Seal Beach, particularly at PCH and Main St., PCH and 12th St. and PCH and 5th St.
What's in our control, city of Seal Beach and Caltrans? Let's reduce the speed (and enforce it effectively) through Seal Beach and provide better visibility for pedestrians in crosswalks. We have a lighted crosswalk at Bolsa Avenue and Marlin Avenue. Why on Earth do we not have them at the above-mentioned intersections on PCH? Neighbors, friends … please, be careful while driving and tell your loved ones to NEVER assume cars will stop for you when you are on foot or on a bike. Always gain eye contact with drivers if you're unsure they see you, even in a crosswalk. Our lives depend on being attentive and expecting that vehicles won't yield.
Susan Shey Dvonch
Seal Beach (Hill resident)