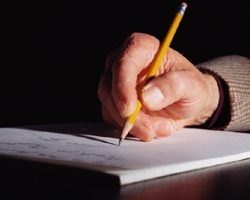 Tragedy on Seventh Street

On Sunday, July 16th, our city and namely the property where I have lived and managed for 23 years was hit with a devastating tragedy. Two lives were lost and this loss has affected many people and was and still is extremely traumatic.
Approximately 19 residents, myself and my daughter included, were displaced for our safety from our homes for six or so hours and into the wee hours of the morning. Many folks had nowhere to go, didn't know where to go and had to fend for the most part, themselves.  Some left in a rush without their wallets, keys, etc.  It was an extremely rough night for all.
I would like to share, though, that my neighborhood is like no other and I feel that this horrific tragedy has brought us all even closer. To all you 7th Street Sinners and in particular Craig and Sandy Woods, I wish to thank you for taking in your neighbors and opening up your home to me as well. I think I used your bathroom 10 times in between pacing for five hours at the command post.
Thank you for the use of your phone charger so I could keep charged and continue to be in contact with all the tenants, family and friends. You two are unique and so special. Lisa Landau, thank you for looking after my daughter and other neighbors in opening up your home in the late and early hours of the morning.
Josh Reeves, thank you for your help and offering to open up the church and for going out and looking for folks to help. To all the other folks that texted and called me for hours to offer me your home, a big appreciative thank you to you all, you know who you are.
Annette, thanks for bringing me a sweatshirt! I know you told me so. To all the other neighbors that opened up their homes that I am not aware of or failed to mention, thank you too! We could not ask for better neighbors and friends where we live.  You were there for all of us and we were and are there for each other. I wouldn't want to live anywhere else. This neighborhood and this city are so unique and special.
I would also like to extend my sincere thanks to the Seal Beach Police Department and all the other law enforcement entities and SWAT that were here helping and evacuating my neighbors and for ensuring our safety. I know you had to go back numerous times to get out more people that were hiding in fear. It was a long, harrowing evening and was not easy for any of the law enforcement agencies involved as well, especially since it involved one of their own.
Thank you, thank you, thank you Commander Steve Bowles  for all your calls, texts, emails, follow ups and compassion.  I feel like you are family and it's a great comforting feeling. Thank you Ellery for your help, coordination efforts, phone calls and for listening to me, you took the brunt of my aftermath. If I left anyone out, thank you too!
I wish to thank the City of Seal Beach for offering counseling services to the residents of the two properties that were directly affected by this tragedy. I hope that this offer is taken advantage of. If anyone is in the need for help or just needs to talk and would like to speak to someone locally, please go to The Center of Spiritual Living here in town. There are people there to help you and listen. They are wonderful folks.
We will recover and move on, hug your loved ones, kiss your kids, call your mom, you just never know.

Shelly Bolander
Seal Beach
Our community stepped up

As I sit here still trying to come to grips with the tragedy of last Sunday night, I have many more questions than answers.  The reality that there might never be answers only heightens the frustration and roller coaster of emotions that I have experienced.  I'm sure many of you are experiencing the same thing.
Without hesitation or passing judgment, our community stepped up with support that was quite overwhelming but not surprising.
There are so many people and businesses to thank, a list far too long for this article, but I would like to highlight just a few.  As the tragedy was unfolding, officers on scene quickly removed our Los Al officers who were dispatched as part of the SWAT team knowing that seeing the final scene involving one of their colleagues would be too much for any person to handle, Cypress PD and Seal Beach PD quickly filled in the gap with replacement officers.  The City of Seal Beach rolled out a team of grief counselors to our City Hall to allow staff and officers to start talking to professionals about their overwhelming emotions.  Local restaurants brought in food to ensure that our staff had one less thing to think about.  Hundreds of emails, texts and phone calls offering words of encouragement, support and help if needed.
This horrible event shook us to our core and the healing process will be long and difficult for many of us. But, thankfully, as we have seen in the past, in the face of tragedy, our communities unite to protect and support each other in the simplest form of unconditional love, which is why we are blessed to call this wonderful community our home.

Shelley Hasselbrink
Mayor, City of Los Alamitos
Seal Beach needs LA Fitness

I have been a resident of Seal Beach since 2002; prior to my move to Seal Beach I lived in Los Alamitos for 22+ years. I am very aware of the reaction of the Rossmoor community to any activities of their neighbors. They want to be left alone in their own little world as a far removed "County enclave."
Every effort to give them a real voice as an incorporated city in Orange County has been rebuffed by that same community. They rejected, in 1965-66, to incorporate and include the "Rossmoor Center" within their sphere of influence. After that rejection and a similar rejection by the City of Los Alamitos, the owners of the "Center" applied to the City of Seal Beach for annexation and in March, 1967 the City took the "Center" into its boundaries.
This completed the Seal Beach growth north of I-22 (College Park West, College Park East, Old Ranch CC, and the land north to the Los Alamitos boundary.)
I did sit through one Planning Commission Meeting re: LA Fitness in the "Shops at Rossmoor," heard the staff presentation and was dumbfounded that three of the Planning Commissioners would vote against this use for the property within the City of Seal Beach. I drove over to the site in question on 7-14-17 (a Friday afternoon) very few stray cars between the condos and the back of the market and connected shops. I doubt that there is a home in Rossmoor that could even see the proposed building and there was more than enough parking for this use as stated in the City approved EIR. The City of Seal Beach should take advantage of this major development; the property and sales taxes will be substantial. Utility fees will also improve the revenue for this service. Planning and building permits are added income. There are just too many reasons for this project to be completed. I know City staff was shocked by this vote; they never considered a NO vote.
Remember in recent times Rossmoor has consistently refused incorporation of any type. They do have the option of extending their wall within their community's border along Bradbury, Montecito and St. Cloud and install gates to keep non-residents out. I did drive deeper into Rossmoor. As I drove away from the "Rossmoor Center" I saw very few of the "Stop LA fitness" signs back a block or so from the Center, and I'm completely in the dark as to why I have seen some of these signs in "Old Town."
Based on news in the "Sun" and "OC Register" Seal Beach can use all of the revenue they can find to expand the police department; improving and expanding the legitimate businesses in "The Shops at Rossmoor" provides that additional revenue.
Pat Kearns
Seal Beach
Rohrabacher and the news

Thanks to the SUN news and the reporter, Mark S. Scott for the article in the Thursday, July 20, 2017 issue when Rep. Dana Rohrabacher was speaking at a meeting in Leisure World.
Since I was unable to attend that meeting because of a previous appointment, it was good to learn what issues Mr. Rohrabacher addressed.
If I was able to attend I wanted to ask him: "How is Jack Abrahoff, the lobbyist for a Native American tribe that was put in prison because of fraud?"
And what does he think about a pipeline being built from Canada all the way to Illinois which goes through the Native American's sacred territory?  To remind, this is the pipeline that President Obama shut down but Mr. Trump reinstated.
Thanks again for your article as nothing was written about the outcome of this meeting in the LW Weekly. Also, a feeling of gratitude for what the CEO of Colonial Williamsburg Foundation, Mr. Mitchell Reiss stated in TREND & TRADITION magazine article titled: "Chasing Optimism" which was regarding the present situations in our Great Nation.  Mr. Reiss was a former employee with the State Department.
Thanks!

Carol Franz, Ph.D
Leisure World
Seal Beach
Thanks from shelter!

Many thanks to everyone who attended the 22nd Annual Wiener Nationals on Saturday July 22nd! The crowds were huge and the Doxies adorable! Special thanks to the Los Alamitos Race Course and Der Wienerschnitzel for putting on the event to benefit the shelter, and to the Race Course for donating 500 T-shirts for us to sell, and giving us an additional $5,000! Thanks as well to the Sun Newspaper for all of the promotional support and selling tickets for us, Up, Up & Away Kites for also selling tickets, and the Seal Beach Lions for purchasing a block of advance tickets from us!  Counting the advance ticket sales, we made $14,500, a significant improvement over recent years!
The Seal Beach Animal Care Center Board of Directors

LETTERS TO THE EDITOR POLICY

The Sun welcomes Letters to the Editor, and Guest Columns.
We prefer topics of local general interest, topics or rebuttals which refer to an article, letter or column that has appeared recently in this newspaper, and that our editors select to be either published in print or online. Opinions expressed and claims made in letters and columns are those of the writer and not The Sun News.
All correspondence to The Sun is subject to publication. Letters to the Editor should be 200 words or less, are subject to editing for length or typographical errors, and they should be e-mailed, mailed or delivered in person and must contain the writer's name, address and telephone number (the latter two are for verification, not publication). E-mail letters and rebuttals to editor@sunnews.org.