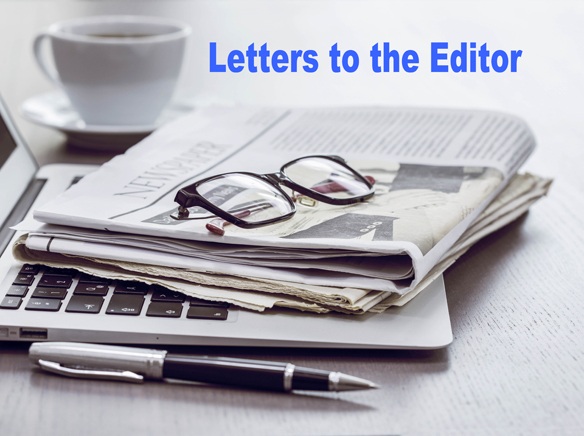 We want to stay Seal Beach Main Street
What was called a Farmer's market in a small blurb in the Sun newspaper is actually the same Huntington Beach street fair that merchants and residents rejected less that a year ago. The article doesn't mention the 100 block of Main Street will be closed and it's 130 parking places shut down. Nor does it mention the pop up vendors that are going to be there every week. They don't have to have a city license and they get free parking. There are 50 pop ups that can have more than one person working. Which means even more parking lost. Our local merchants have to have business licenses and don't get free parking. Our city paid for an expensive parking consultant and they found the one thing, that merchants and residents overwhelmingly agreed on, that we were all suffering from a lack of parking and we wanted to increase the amount of parking. Is this how the city responds to those needs?
This closing is going to send dangerous traffic through all the streets near Main Street and will steal the scarce parking in these areas. All of this will be taking place when people are trying to come home from work and school. Not a safe situation for anyone. I walked some of the streets off Main street and didn't meet one resident that knew about the street closing that it was going to be weekly and not a one time event. They were shocked and definitely not in favor of it. I saw many Sun newspapers rolled up on porches, though it was 3 days after publishing. It's because many residents are on vacation this time of year. Don't they have a right to know what's going on? The Tuesday night street fair in Huntington has a lot of negative effects. It's become a slow night for local merchants. The only people making money are the pop up vendors and there's more crime and it draws more homeless people. How much more will we be negatively impacted, as we don't have giant parking structures and miles of metered parking.
We actually have a merchant on Main Street, who runs real farmer's markets and before they signed their lease, they made sure we didn't have anything like street fairs, because we have no parking and it would be devastating to businesses on Main Street. We want to stay Seal Beach Main Street. We don't want to turn into Huntington Beach. Please take a moment today to email Tim Kelsey at tkelsey@sealbeachca.gov and Joe kalmick at jkalmick@sealbeachca.gov to oppose this. Keep our town unique and charming.
Woody Woodruff
Seal Beach
Questions about market proposal
I am writing in regards to the proposed (now for the 100 block) Main Street Farmer's Market, Food and Fine Art Event or whatever they are calling it now. Whatever the name, it's still the same thing, just gift wrapped in a "prettier package." It's still using out of town pop up vendors. It's still supposedly using that Huntington Beach street fair promoter. It's still going to take away 130+ parking spots (that we can't afford to lose). It's still going to take away business from our local businesses. It's still going to cause a parking & traffic problem for Old town residents and customers alike.
What really bothers me about this whole thing, is that I feel like a certain group of people are trying to slyly sneak this by the general public, without letting all of us know. What with meetings nobody knew about, small notices in the back of the paper, not giving us enough time to properly appeal and voice our concerns publicly.
The city is at fault with this too. Whatever happened to sending out notices to all business owners, property owners and residents when there is an event that could affect us all? We get a notice in the mail when a business wants amplified music. This shouldn't be any different. In fact, there is more reason to send out a notice with a major street closure, increased traffic, noise & excess trash accumulation. I have not talked to one Old town resident who knew about this. In fact, most of the Main st businesses did not know either. That right there, tells you there's not enough notice about something so major possibly happening in our town.
Just to list some things out of many to consider regarding this event:
• Where will the vendors park?
• How many parking spots are allocated per vendor?
• How is this "policed?"
• How do the residents feel about their parking spots being taken from 4 p.m. on?
• Who decides on who is running this thing? Did we get at least three proposals, plus references?
• Is there a majority of 100 block merchants' approval?
• What method will you use to collect merchant approval?
• Does the City of Seal Beach have a policy in place? Usually you need 70% approval.
• How long is the permit for?
There are many details to find out and that need to be in writing before people go blindly in and agree.
The city gave an inefficient amount of time for people to respond to this proposal, but because of complaints about this, Tim said he's kept it open for comments longer, than the notice said. If you are in opposition, I'd email him immediately at tkelsey@sealbeachca.gov and Joe Kalmick at jkalmick@sealbeachca.gov.
Just because some people might find the idea "fun," doesn't mean it's a positive thing for everyone. Let's consider how this event will affect everyone.
Lisa Woodruff
Letters to the Editor Policy
The opinions expressed in Letters to the Editor are those of the author and not necessarily those of the Sun. The Sun welcomes Letters to the Editor, which must be in good taste, and of wide general interest. We will not publish letters we deem inflammatory, contain personal attacks, are political campaigning, or other reasons at our sole discretion.
The Sun reserves the right to accept, edit or reject letters for any reason. Unless otherwise stated by the author, all letters sent to the Sun are subject to publication. Letters should be 300 words maximum. They should be emailed, mailed or delivered in person and must be signed by the author and contain the authors name, address, and telephone number (the latter two are for verification, and not publication).
Email letters to editor@sunnews.org or editor2@sunnews.org.