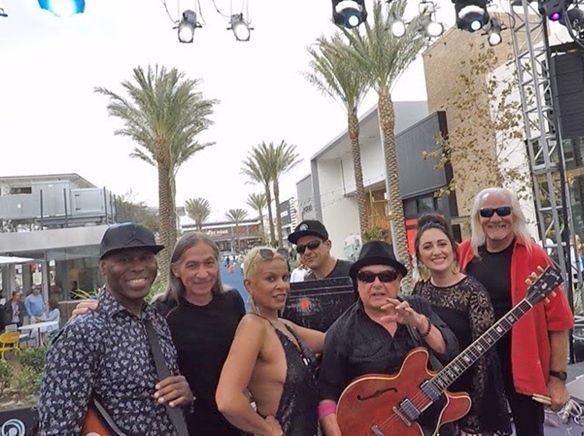 Gregg Young & the 2nd Street Band will be performing at the 2nd & PCH "Anniversary Celebration" on Saturday, Oct. 23, from 1 to 3 p.m. The event will be celebrating the second anniversary of the opening of the 2nd & PCH center.
Gregg Young is a guitarist, singer, songwriter, and owner/founder of Shore Records. He is an ASCAP Composer Publisher, Grammy voting member and has been the Music Director at the iconic Dome Arclight Entertainment Center in Hollywood for over a decade, until the pandemic hit. He is a self-established top tier musician in today's saturated music industry. Young also leads Gregg Young & the 2nd Street Band, the house band, at the Dome Arclight Entertainment Center.
The Band has been nominated Best Jazz, Best Pop and Best Latin for the Hollywood Music in Media Awards. The band consists of Multi-genre Award-winning Gregg Young/Guitar & vocals, Joey Navarro/Keys (Tierra, Malo & El Chicano), Viva Vinson/Ace LA Session Vocalist, Grammy Nominated Kirkwood Coakley/Bass, PanMan Ross Harper/Steel Drum & Percussion, Casey Jones/Drums & Vocals (Joe Cocker, Etta James, Ben Harper).
2nd & PCH is located at 6400 Pacific Coast Hwy., Long Beach, 90803.