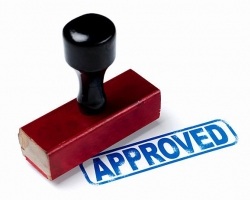 The federal government approved a new cancer treatment created by Seattle-based Dendreon Corporation, the biotech firm announced in a Thursday, April 29 press release.
The Food and Drug Administration's approval of Provenge was good news for the Seal Beach economy.
Dendreon has plans to open a biotech factory in Seal Beach to produce Provenge for men with advanced prostate cancer.
"Dendredon is in the process of completing the tenant improvements on their new building in Seal Beach," said City Manager David Carmany.
"They have been working very hard to get the improvements completed so they can move into the new space. We don't know when they plan on finishing construction and moving in," Carmany said.
The approval of Provenge was also good news for cancer patients in general and terminal prostate cancer patients in particular.  Provenge is the first government-approved product that uses a patient's own immune system to fight cancer. So far, Provenge has been used in clinical trials to add time to the lives of terminally ill prostate cancer patients.
About the factory
The company has leased property on Saturn Way in Seal Beach's Pacific Gateway Business Park. As the Sun reported in September 2009, the factory will be a 180,000 square foot facility.
At the time, Greg Schiffman, senior vice president and chief financial officer for Dendreon, said the company expected the factory to create several hundred jobs.
The factory will operate 24 hours a day, processing the blood of cancer patients to create Provenge.
The Planning Commission unanimously granted a conditional use permit for the 24-hour factory in November.
According to the Environmental Information and Checklist Form filled out by Michael Kopp of Lifetek Solutions, Inc., there would be 300 people on average in the factory at any one time, with 390 at shift change.
It is not known exactly when Dendreon Corp. will begin manufacturing Provenge in Seal Beach.
According to last week's press release, the company expects its factories in Seal Beach, New Jersey and Georgia to expand operations in mid-2011.
About Provenge
FDA approval of Provenge was not a sure thing. The federal government rejected Dendreon's first application to license the product in May 2007, according to BusinessWeek magazine.
The product, also known as sipuleucl-T, causes the patient's own immune system to fight cancer. Dendreon-sponsored studies have indicated the treatment adds three to four months to a terminal prostate cancer patient's life with little or no side effects.
Historically, prostate cancer patients have had to endure painful side effects to add a little time to the remainder of their lives.
"The FDA approval of Provenge is a testament to the courage of the patients and researchers who participated in our studies and is the culmination of nearly 15 years of research and development by our dedicated employees," said Mitchell H. Gold, M.D., president and chief executive officer of Dendreon.
"The approval of Provenge is a significant step towards realizing our mission of transforming the lives of patients with cancer, and it also marks Dendreon's transformation into a commercial enterprise, ready to support the successful launch of the first personalized treatment for cancer," Gold said.
In a press release announcing the Food and Drug Administration approval of the product, Dendreon officials said the company intends to make Provenge available through approximately 50 centers, all of which were approved Provenge clinical trial sites, and expects to increase capacity over the next year.
"Cancer immunotherapies that use the patient's own immune system will likely create an entirely new treatment paradigm for patients with cancer," said Dr. Philip Kantoff, director of the Lank Center for Genitourinary Oncology.
According to the Dendreon Corp. statement, clinical trial results showed that Provenge "extended median survival rates beyond two-years, demonstrating a median improvement of 4.1 months compared to the control group (25.8 months versus 21.7 months)."
"Overall, Provenge reduced the risk of death by 22.5 percent compared to the control group," the statement said.
The company also announced it would donate funds to an independent non-profit organization that will provide financial assistance to patients who cannot afford the co-payments associated with their prostate cancer medicines.
In addition, Dendreon's call center case managers will help match patients with foundations to support their financial assistance needs.
It is not known how the recent federal overhaul of U.S. health care will impact the availability or cost of the product.
The bad news: the product won't be widely available immediately. According to a Friday, April 30 Associated Press report, Dendreon will only be able to provide Provenge to 2,000 patients this year.
The news service reported that Provenge will cost $93,000 a treatment.
About Dendreon
According to the Associated Press, Dendreon stock prices increased two days in a row, following the announcement of FDA approval of Provenge.
"Shares of the Seattle-based company climbed 26.7 percent on Thursday, and in midday trading Friday, they rose $6.75, or 13 percent, to $56.93. Earlier in the day the stock reached an all-time high of $57.67," said the AP article.
Dendreon's financial fortunes have not always looked so good. Dendreon lost $220.2 million last year.
The company lost $71.6 million in 2008. "At December 31, 2008, we had an accumulated deficit of $563.3 million," said Dendreon's 2008 Annual Report.
"We do not have any products that generate revenue from commercial product sales," the report saidt.
"We do not expect to achieve commercial product sales until and unless the FDA approves Provenge for commercial sale," the report said.