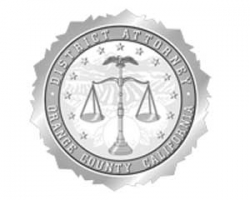 Officials at the Orange County District Attorney's Office have decided not to file charges against a Seal Beach resident who had been arrested on suspicion of rape.
According Seal Beach Police Department Sgt. Michael Henderson, the department's public information officer, the DA's Office requested additional information before agreeing to move forward with charges.
On Sunday, Feb. 18, Seal Beach Police detectives arrested Darryl Lee Matanane, 55, of Seal Beach, on suspicion of rape.
Matanane
has been reportedly released from the Orange County Jail. The case has been returned to the Seal Beach Police Department.
According to Seal Beach Police, the victim reported having gone to a local restaurant where Matanane allegedly served her an alcoholic drink.
According to the Seal Beach Police, she later awoke in an unfamiliar apartment and told police she had been sexually assaulted.
"Our investigators are pursuing other potential leads and victims," Henderson said.
According to police, the victim does not remember how she got to the apartment. Police are asking anyone with information about the investigation to contact Detective Jeff Gibson at 562-799-4100 x1109.