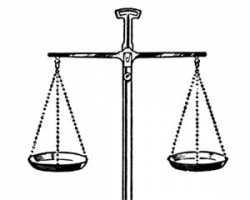 Seal Beach Police Department investigators hope to present the Orange County District Attorney's Office with their case against a hit-and-run suspect by the end of this week, according to Sgt. Steve Bowles.
John Hines, 38, a Huntington Beach resident, was arrested Friday, April 1 for striking a bicyclist with his vehicle while under the influence and then fleeing the scene. The collision occurred on Westminster Avenue, in Seal Beach, east of Bolsa Chica.
Hines has since been identified by the news media as a captain in the Long Beach Fire Department.
Hines was released on $50,000 bail the day of his arrest, according to Seal Beach Police Sgt. Steve Bowles.
Apparently because he was released the same day, there was no record of his arrest on the Orange County Sheriff's Department Web site.
The victim, meanwhile, an unidentified bicyclist, remains in the hospital. Bowles said he believed the victim was stable and out of critical condition.
Bowles said that investigators wanted to make sure they had all their "T's crossed and I's dotted" before presenting the case to the DA's office. Prosecutors will decide what charges will be filed.
As previously reported, police received word on Friday afternoon, April 1, that a motorist had struck a bicycle rider at approximately 60 m.p.h.
The driver reportedly kept on going.
The bicyclist was thrown onto the shoulder of the road.
According to the Seal Beach Police Department dispatch log for April 1, two witnesses followed the vehicle.
At least one witness apparently saw the car pull into the driveway of a residence in Huntington Beach. At 1:32 p.m., the suspect was seen staggering as he walked into the home.
Police arrested the suspect for both felony hit-and-run and for drunk driving.
To make a comment on this story at the Sun Newspapers' Web site, go to Sunnews.org.
Crime Log Assembled by Charles M. Kelly
The crimes listed in the Sun Newspapers were reported to Seal Beach Police Department, Los Alamitos Police Department and Orange County Sheriff Department between March 29 and  April 8, 2011.
Only street names are used; times given are reported times, not incident times.
Crime Log entries are based on preliminary information. Space limitations make it impossible to publish every incident. Until proven guilty in a court of law, all suspects are considered innocent.
IN SEAL BEACH
Tuesday, March 29
Petty Theft—6:15 p.m.—Seal Beach Boulevard—Incident.
Wednesday, March 30
Vehicle Burglary—7:32 a.m.—Seal Beach Boulevard—The crime occurred between 7:30 p.m., Tuesday, March 29, and the time of the call to police. Point of entry: unknown. Loss: a backpack and a laptop. Report taken.
Forgery—11:58 a.m.—Pacific Coast Highway—Someone tried to cash a forged check against a citizen's account.
Thursday, March 31
Suspicious—6 a.m.—5th Street and Ocean—Four men came from the beach off of 5th Street and walked toward the pier. The caller thought they looked suspicious. The four were described as either Hispanic or white men in their 20s. They all wore dark leather jackets.
Dead Seal—6:07 p.m.—Neptune Avenue—A dead seal had washed up on the beach, north of the Surfside Colony homes. Referred to Long Beach Animal Care Services.
Petty Theft—7:02 p.m.—Seal Beach Boulevard—Police cited a man for petty theft from Homegoods in the Shops at Rossmoor Center. The suspect was released in the field.
Friday, April 1
Petty Theft—1:51 p.m.—Ocean Avenue—The theft apparently occurred when the citizen was on the beach at about 2 p.m., Wednesday, March 30. Loss: a dark brown trifold wallet containing 50 pounds British currency, $470 U.S. Currency, a United Kingdom lottery ticket and credit cards.
Suspicious—3:58 p.m.—Avalon Drive—The caller reported a group of people using handguns in Heron Pointe. Police unit 241 determined that the "handguns" were plastic toys. The people with the toy guns said they were leaving the area.
Injured Cat—7:02 p.m.—14th Street—The caller reported a cat with cuts on its back and chin. The cat was possibly a stray. referred to Long Beach Animal Care Services.
Saturday, April 2
Welfare Check—5 a.m.—15th Street and Electric Avenue—The caller reported a woman curled up in the driver's seat of a vehicle. She was asleep. Police unit 207 determined the woman had been drinking. Police tried to find a family member to drive her home, but were apparently unable to do so. She was arrested for public drunkenness. The officer in police unit 206 legally parked the vehicle.
Counseling—5:09 p.m.—Montecito Road—A citizen signed up to be a "mystery shopper" thinks he was sent counterfeit money orders. He was counseled.
Sunday, April 3
Animal Noise—4:19 a.m.—Beachcomber Drive—The caller complained about a barking dog inside a neighbor's home. Police contacted and advised the person responsible for the dog. The Seal Beach City Council discussed a barking dog ordinance at the Monday, April 11 meeting.
IN LOS ALAMITOS
Friday, April 1
Disturbance—2:17 a.m.—Los Alamitos Boulevard—A man who asked for a ride back to Compton said the Los Angeles Sheriff's Department  dropped him off. He has no money and states that if he couldn't get a ride, he would "stand out there and rob people." He was arrested.
Traffic Collision—10:59 a.m.—Los Alamitos Boulevard—In the parking lot with possible injuries.  A parking lot collision between a two vehicles apparently resulted in an injury. The victim transported to Los Alamitos Medical Center.
Traffic Hazard—4:40 p.m.—Katella Avenue and Bloomfield Street—A vehicle blocked two eastbound lanes of traffic just west of Bloomfield, causing major back-up. The vehicle was moved.
Saturday, April 2
Suspicious Person—7:57 a.m.—Katella Avenue—A woman  was waving and smiling at passing vehicles. The responding officer found that she was trying to find a ride home.
Traffic Stop—11:37 p.m.—Hedwig Road and Los Alamitos Boulevard—A woman was arrested on an outstanding bench warrant. The log did not say if the warrant was for a felony or a misdemeanor.
Traffic Stop—11:56 p.m.—Katella Avenue and Maple Street—A man was arrested on a misdemeanor warrant.
Sunday, April 3
Stray Dog—6:36 a.m.—Bloomfield Street and Farquhar Avenue—The caller reported a pit bull on a leash, barking and acting aggressively in the alley. No owner found. Long Beach Animal Care Services collected the dog.
Disturbance—8:46 p.m.—Los Alamitos Boulevard—A man described as a transient was reportedly bothering customers by asking for money. The caller asked him to leave, but he refused. The man was arrested.
Monday, April 4
Theft—7:48 a.m.—Cherry Street—The theft apparently occurred on Friday, April 1. Loss: a wallet, a bank card and coins.
Transient—12:12 p.m.—Los Alamitos Boulevard and Cerritos Avenue—A man described as a transient was pushing a shopping cart. He was resting out of the sun. He told police he would leave the area. He was en route to Los Angeles on foot.
Tuesday, April 5
Barking Dog—3:07 a.m.—Ranger Drive—The caller said a dog had been barking since 1 a.m. The caller did not know if the owner was home. The responding officer contacted owner at home. The owner was advised about the noise and brought dog inside.
Transient—2:50 p.m.—Farquhar Avenue and Los Alamitos Boulevard—A man was sleeping on a bus bench. The responding officer found a man waiting for a bus.
Wednesday, April 6
Citizen Assist—7:40 p.m.—Katella Avenue—The caller said that his surfboard was stolen a month ago from Rossmoor, but he made no report at that time. He now reported seeing the board and an unspecified number of suspects. The suspects were interviewed and released.
IN ROSSMOOR
Monday, April 4
Disturbance, Mechanical—12:14 a.m.—Montecito Road—The caller complained about a loud TV somewhere in the townhomes.
Criminal Threats Report—11:14 a.m.—Weatherby Road—The deputy determined that the facts did not support a complaint for one person threatening violence against another.
Indecent Exposure—12:07 p.m.—Foster Road—The caller said someone on a porch was naked. The responding deputy was unable to locate the individual.
Tuesday, April 5
Fraud Report—9:50 a.m.—Rowena Drive—Report taken reference identity theft.
Suspicious Person or Circumstances—10:41 a.m.—Los Alamitos Boulevard—An individual was sleeping on a bus bench. The individual agreed to leave the area.
Suspicious Person in Vehicle—11:21 a.m.—Kensington Road.